Worldcoin to suspend paying Orb operators in USDC
The Worldcoin Foundation team plans to pay Orb operators in the native tokens of the crypto project, WLD, and not in the USDC stablecoin.
Information about this appeared on the company's blog. Such changes will affect most jurisdictions. According to the project team, the move to pay Orb operators entirely in WLD was part of a "transition phase" after the project officially launched on July 24.
"In November 2023, the Worldcoin Foundation expects that the transition process will be completed such that all Operators will receive WLD going forward."

Worldcoin team
What is Worldcoin
Worldcoin is a crypto project whose team proposed creating a database of universal personal identifiers. To do this, they offer market participants the ability to scan the eye's iris using a particular device – an orb. The employees who collect scans are called orb operators.
WLD tokens are still unavailable to US citizens, companies, or "certain other restricted territories."
Since the project launched on July 24, WLD supply has grown from approximately 100 million to about 134 million at the time of publication, according to Dune Analytics.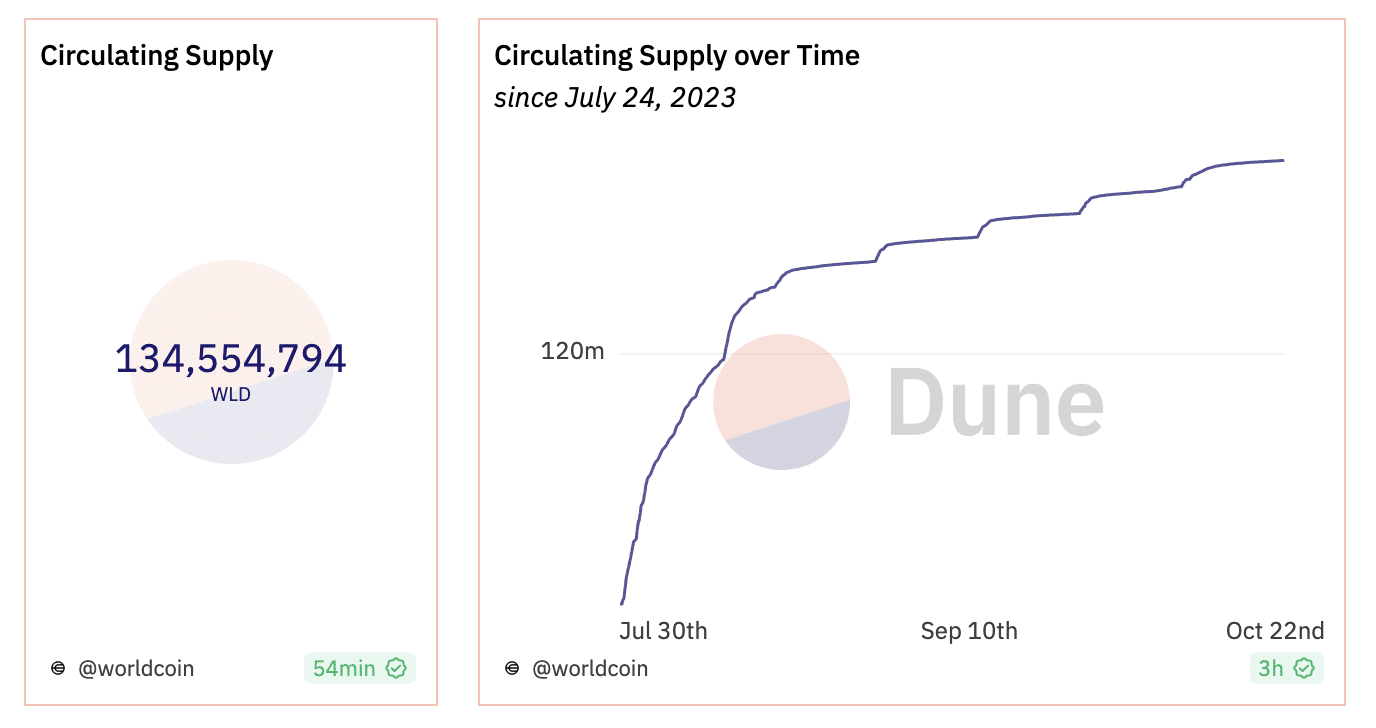 Of the approximately 134 million WLD tokens issued to date, 100 million have been distributed as loans to market makers, and the remaining 34 million have been distributed to Orb operators and new users as "free user grants."
Five market makers received 100 million WLD credits that were set to expire on October 24, 2023. However, Worldcoin said it would extend the validity of these loans until December 15th with a reduced amount of WLD 75 million.
Follow Us on Google News