Upland blockchain game raises $7m ahead of token launch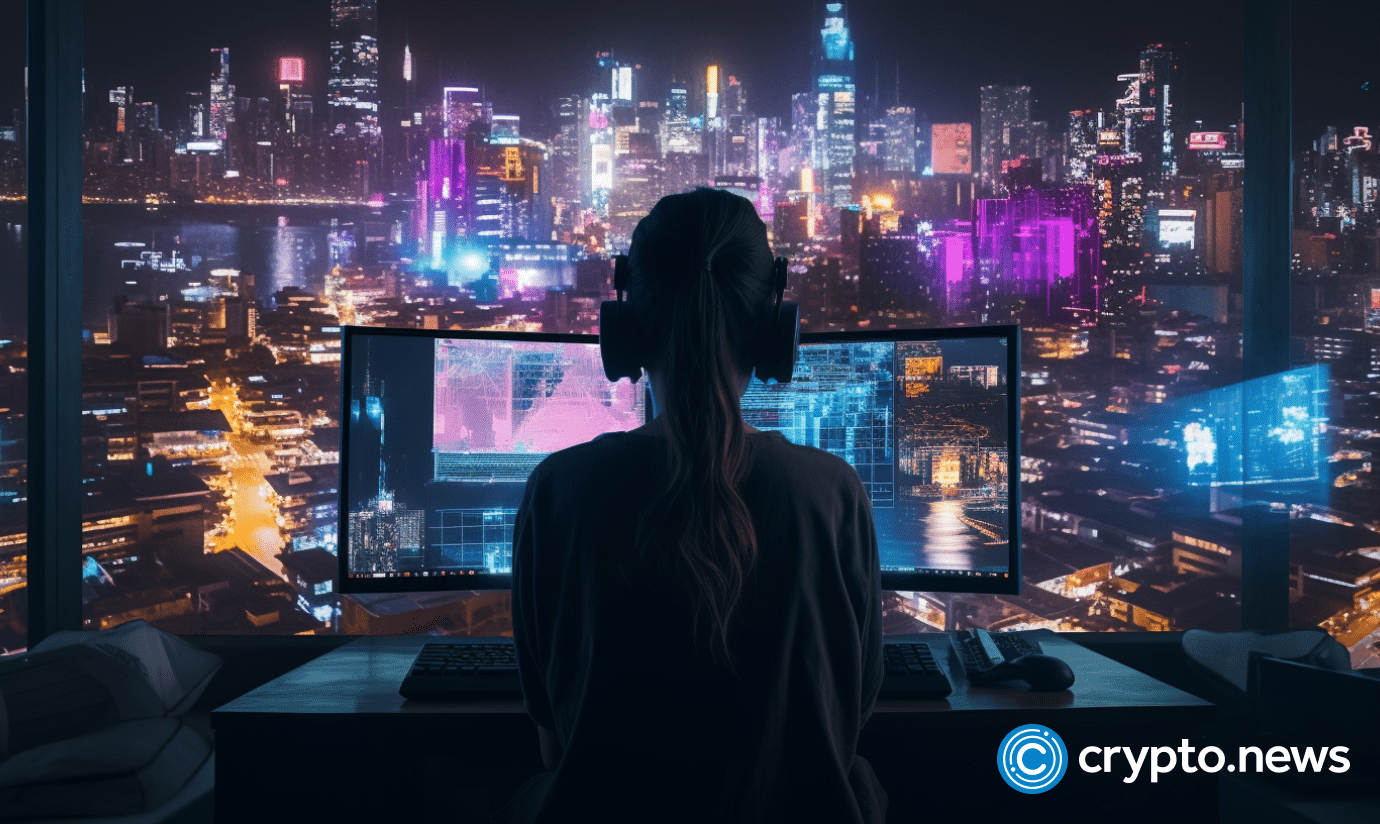 Upland, a blockchain-based real estate collecting and trading game, has secured an additional $7 million in its Series A funding round.
This investment is led by EOS Network Ventures and marks its first foray into the world of crypto gaming. 
Upland expands crypto gaming metaverse
The fresh capital injection from EOS, with participation from existing investors C3 Venture Capital and Animoca Brands, is earmarked for expanding the Upland game. 
Upland's standout feature is enabling players to purchase and sell digital versions of real-world properties on a virtual map. The funding extension comes on the heels of the initial $18 million Series A round, which took place in 2021.
In addition to enriching gameplay, Upland has set its sights on bolstering its marketing strategy. This step aims to increase the game's exposure and draw in a larger player base. Additionally, Upland plans to offer tools for external developers, opening the door to new features and extensions. 
An especially fascinating upcoming development is Upland's intention to introduce an Ethereum token linked to its current in-game utility token. This initiative, known as "Sparklet," could have far-reaching implications for Upland's presence in the broader crypto market.
The EOS advantage
Upland's choice to build its platform on the EOS network may seem unconventional, given the platform's waning popularity. EOS currently ranks 23rd in total value locked (TVL), according to DefiLlama, with a TVL of $69 million. 
It's also ranked 60th in total market capitalization among cryptocurrencies on CoinGecko and has been on a multi-year downtrend since its all-time high.
Upland CEO Dirk Lueth defended this choice. In 2018, when Upland was founded, EOS was one of the few viable blockchains for such a project, he explained.
Lueth cited Ethereum's huge gas fees as a barrier that they couldn't overcome. After careful analysis, the team concluded that EOS was the optimal blockchain for their needs. Notably, Upland now boasts a remarkable capability, minting 80 NFTs per second, thanks to EOS's technical features.
EOS Network Ventures' involvement in Upland's Series A extension suggests that backers still see potential in growing the ecosystem. This move demonstrates their confidence in Upland's vision and technical capabilities.
A better gaming experience
The recent funding round will not only enhance Upland's in-game experience but also drive the expansion of its utility token, Spark, onto the Ethereum blockchain as Sparklet.
This decision is strategically aimed at increasing Upland's visibility in the broader market. It opens up opportunities for more users to engage with Upland's unique ecosystem.
A noteworthy factor influencing this decision was Ripple's favorable court ruling, which had a positive impact on Upland's approach. Additionally, the fact that Upland has never sold its token to investors or the team could help the project navigate regulatory challenges that other crypto startups have faced.
In a bid to further diversify and expand, Upland has partnered with the NFL Players Association (NFLPA). This collaboration introduces new NFLPA Bundle types, including the Mixed Essentials Bundle, Team Essentials Bundle, and Pass Bundles.
The 2023-2024 Upland experience promises gamified digital collectibles of NFL players, community activities, and community-created shops celebrating previous seasons, all in partnership with the NFLPA.
The bigger picture in blockchain gaming
SEGA's co-COO Shuji Utsumi and Double Jump Tokyo CEO Hironobu Ueno see a future where blockchain technology becomes prevalent in the gaming industry. They recognize the potential for blockchain to revolutionize gameplay, as demonstrated by the integration of non-fungible tokens (NFTs) into the highly anticipated game, "Battle of Three Kingdoms."
Another perspective from Takuya Tsuji, the founder of Eureka Entertainment Ltd, highlights Asia's growing role in the adoption of web3 games and blockchain technology.
With popular blockchain games like Axie Infinity in Southeast Asia and STEPN gaining dedicated users in Japan, Asia's gaming market is on the rise. DappRadar's report underscores this trend, showing that a significant percentage of gamers in Japan are aware of blockchain gaming and have a positive impression of it.
Follow Us on Google News