TON hits world record for blockchain speed
The TON team conducted public testing of the blockchain speed.
The developers reported that during the 12 minutes of the experiment, about 42m transactions were carried out, and the maximum speed was 108,409 transactions per second (TPS).
In 11 minutes, 43,012,970 transactions were reportedly sent on the test network of 256 validators.
The maximum transaction speed per second is 108,409 (TPS), which is a record among all currently existing blockchains in the world. For example, this figure for Bitcoin is 5-7 TPS, for Ethereum – 15 TPS, Solana – 65,000 TPS (the previous record holder).
TON now claims to be the fastest blockchain in the world, completing 104,715 transactions per second.
At the time of writing, the Toncoin (TON) is trading near $2.18, gaining 3.14%.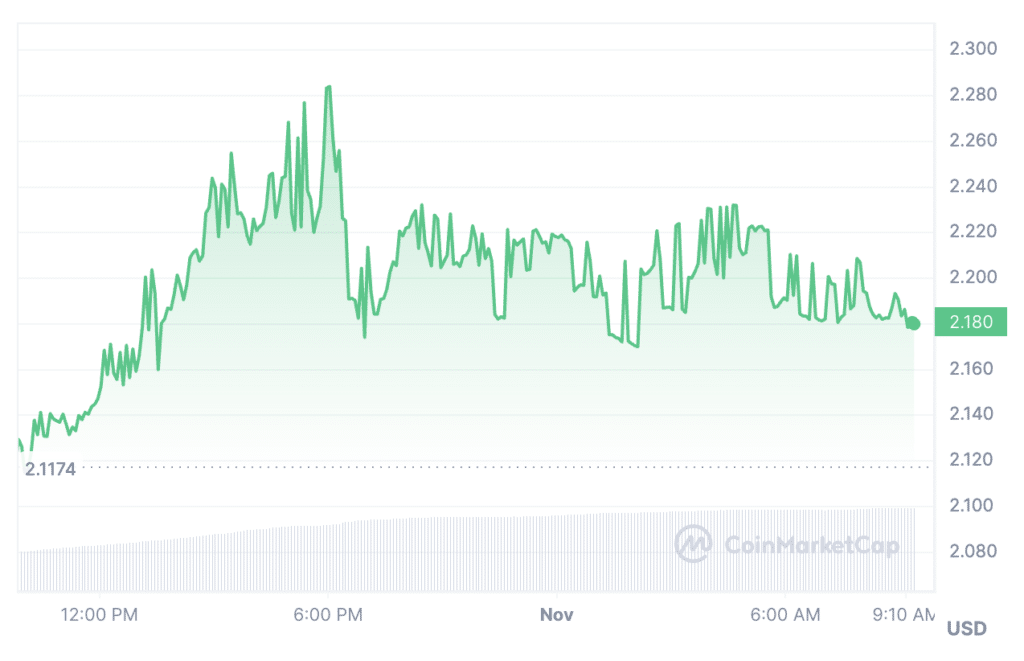 In September, the appearance of the TON wallet in the Telegram messenger contributed to the growth of quotes for the Toncoin cryptocurrency. It came close to the $3 mark and entered the top ten digital assets with the largest market capitalization, ahead of Solana in this indicator.
All Telegram Wallet users can get access to TON Space. Telegram Wallet is a bot that allows users to buy and sell cryptocurrencies, including bitcoins. From November, all Telegram users around the world will be able to access a self-storage wallet, with the exception of the USA and a number of other countries.
Follow Us on Google News