Russia bets on crypto adoption as digital assets plan bites…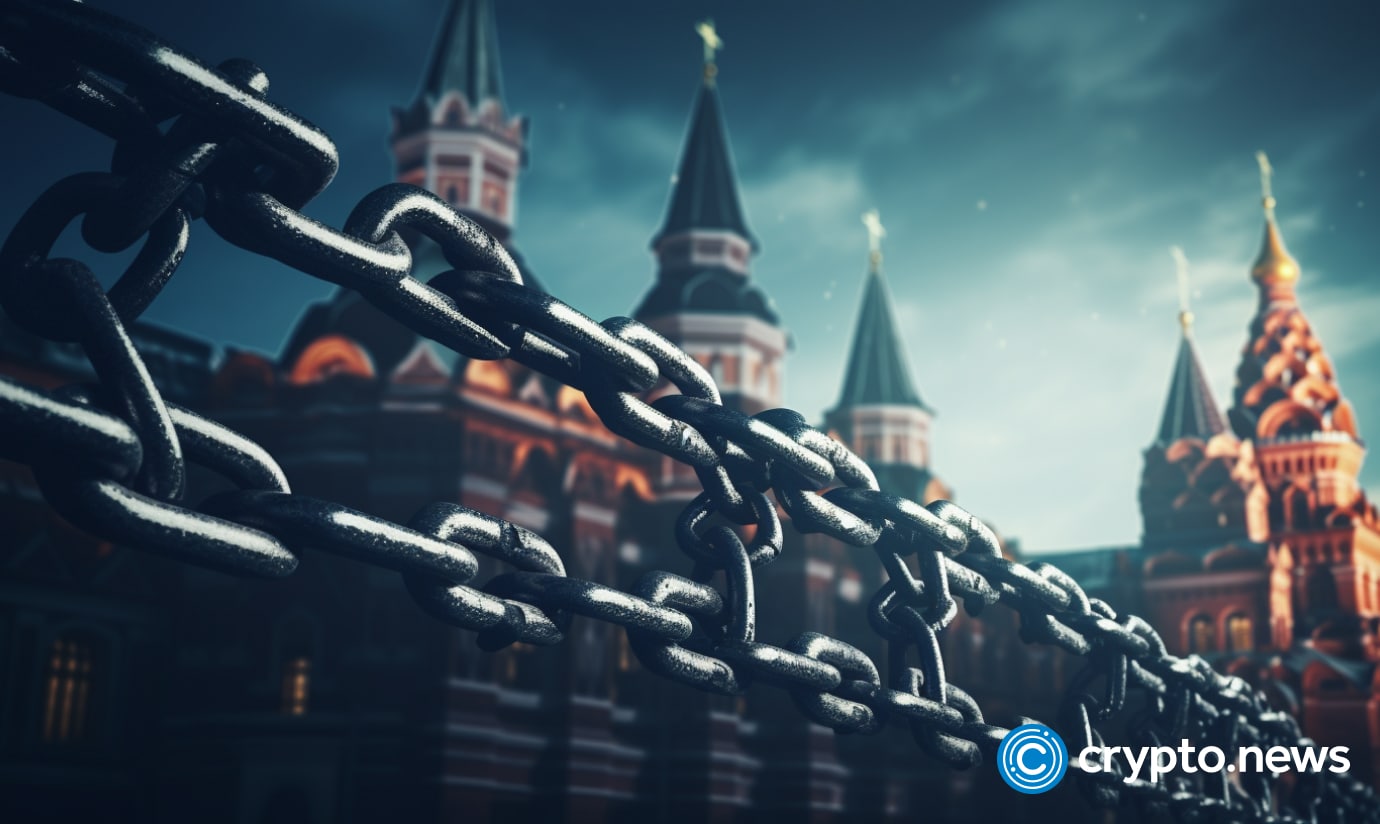 Russia's Finance Ministry official hopes that liquidity from the crypto market will help the local business to overcome sanctions pressure.
Digital financial assets (DFAs), a tokenized form of traditional financial instruments issued by Russian-only companies, appear to have failed to attract significant capital from local investors despite the Bank of Russia's efforts to position these assets as a better alternative to crypto.
According to Russian finance ministry official Ivan Chebeskov, it is still too early to say that DFAs have raised many investments, even though the first issuance of DFAs was conducted in June 2022. As reported by the Russian state news agency TASS, the ministry is now betting on bringing investors from the crypto market, given this industry allocated enough liquidity to support Russia's economy.
"In our opinion, large investments in the digital financial assets market will occur when we are able to combine what we call the crypto world and the world of digital financial assets, so that money from crypto assets can freely move to the digital financial asset market and thereby go towards investment in the [Russia's] economy."

Ivan Chebeskov, the head of Russia's Finance Ministry's Financial Policy Department
As of press time, the DFAs market size is around ₽20 billion (~$206 million). At current rates, this means that even the entire size of Russia's DFAs market is lesser than the market capitalization of any altcoin listed in the top 100, according to data from CoinMarketCap.
Initially, Russian lawmakers hoped that launching the Bank of Russia's digital ruble would bring activity to the market. However, Russia's finance ministry has constantly insisted over the past few weeks that only crypto investors could realize their hopes regarding the DFAs market.
In mid-September 2023, Chebeskov said the government aims to revive the local financial market by using the liquidity "that already exists in decentralized finance."
However, it is unclear how exactly the Kremlin plans to pull off this stunt, given that Russian President Vladimir Putin signed a bill that essentially bans crypto payments nationwide. This bill still prevents crypto-related companies from landing in Russia.
Follow Us on Google News