Robinhood is fifth-largest Ethereum holder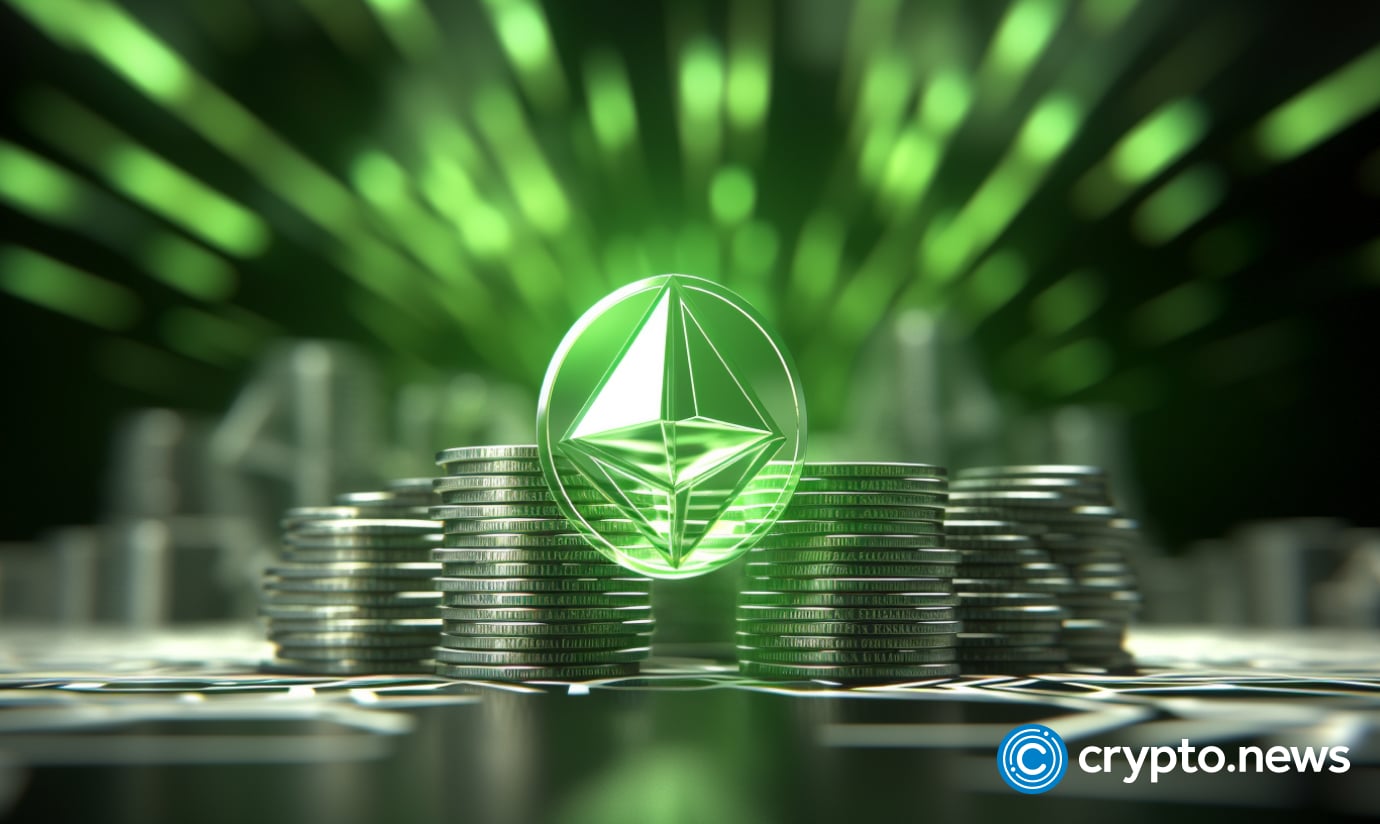 Blockchain analytics firm, Arkham Intelligence, has identified Robinhood as the fifth-largest holder of Ethereum (ETH), holding approximately $2.54 billion, amid a reported decline in the exchange's crypto trading volume.
As data shows, Robinhood, primarily recognized for its equities trading services, is not just a significant player in the Bitcoin(BTC) arena, but also owns a massive amount of Ethereum (ETH).
According to Arkham, Robinhood's wallet ranks as the fifth largest in the world, holding an estimated $2.54 billion in ETH. This revelation adds another layer to the platform's substantial crypto footprint. The firm was previously identified as the third-largest holder of BTC, with approximately 122,076 BTC valued at $3.3 billion.
In an attempt to provide clarity, Arkham further indicated that the assets in Robinhood's crypto wallets are custodial in nature, meaning they are essentially held on behalf of the users. Beyond ETH and BTC, Robinhood's wallet is also packed with a diverse range of other coins.
For example, they're holding 34.1 trillion Shiba Inu(SHIB), which are currently worth around $277.8 million. Additionally, the wallet contains about 4.9 million Chainlink (LINK) tokens valued at nearly $29.7 million and 2.6 million Avalanche (AVAX), which are worth close to $29.6 million.
This is just as Robinhood is grappling with dwindling activity in its crypto trading. They recently revealed that their revenue from crypto trading fell from $38 million in Q1 2023 to $31 million in Q2 2023.
This contraction isn't just a Robinhood issue; it reflects a wider trend in the broader crypto market. Given this backdrop, some may wonder whether Robinhood's venture into cryptocurrencies is as solid as it initially seemed.
However, Robinhood appears to be proactive in responding to market demand. On Wednesday, Aug. 30, the company announced an expansion of its wallet services to include "custody, send, and receive support" for BTC and Dogecoin(DOGE), along with ETH swaps. This feature rollout is designed to meet customer demands for more functionality and asset support within the Robinhood platform.
Initially launched in March, Robinhood's self-custody wallet provided support for the ETH and Polygon(MATIC) networks and included a variety of tokens such as COMP, MATIC, SHIB, SOL, UNI, and the USDC stablecoin. The company's efforts to broaden its crypto services reflect a strategic move to stay relevant in the digital asset landscape, even as its crypto trading volume faces challenges.
Follow Us on Google News