OKX reacts to new UK crypto regulations, reduces listed…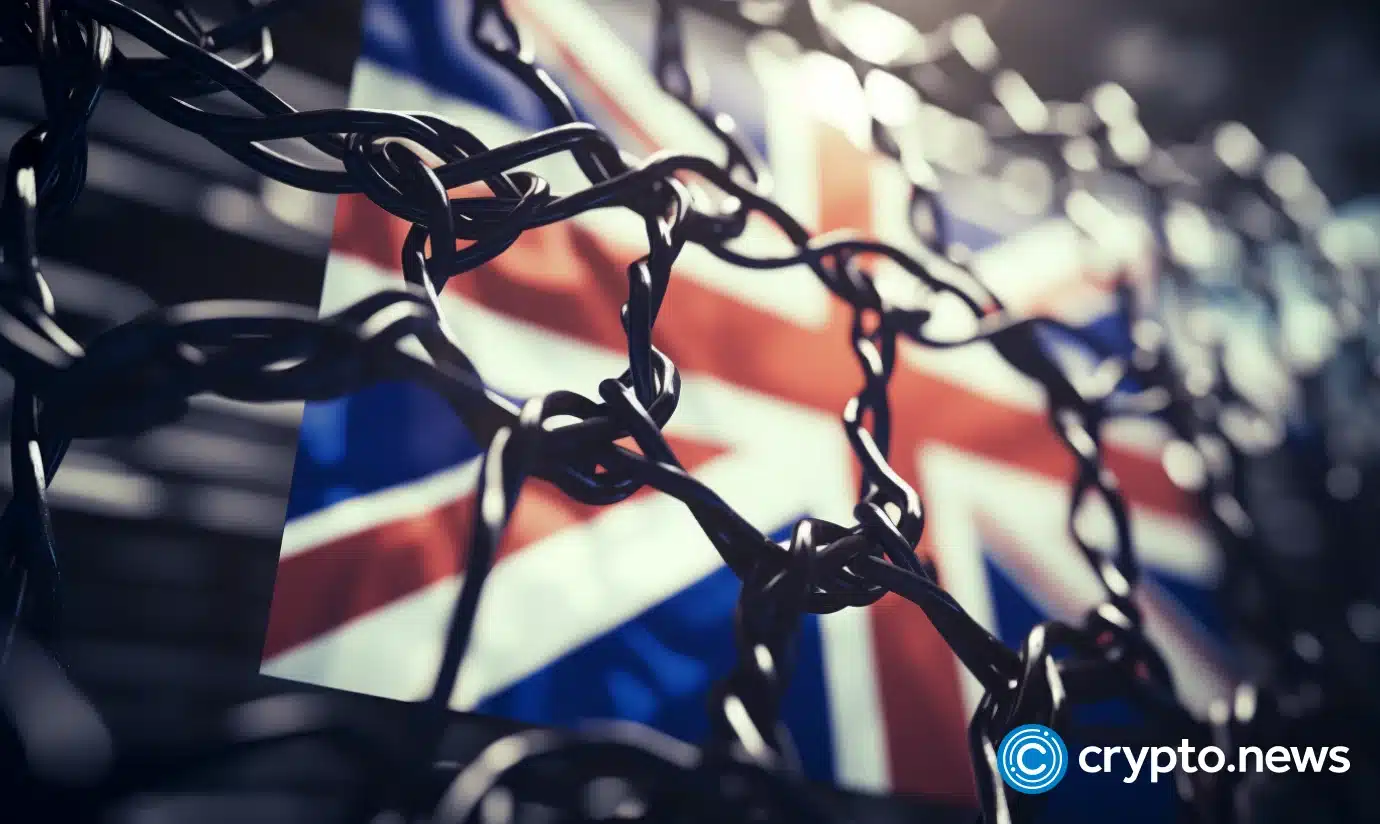 In response to new rules by the Financial Conduct Authority (FCA), OKX announced changes to its services for U.K. users, including offering 40 tokens.
Seychelles-based crypto exchange OKX has responded to strict new rules regulating the advertising of cryptocurrencies in the U.K. by significantly changing its services and offerings for customers in the country.
In an Oct. 8 update on its website, OKX stated that it had tailored a compliant user experience in line with the FCA's new crypto promotion rules. 
According to the exchange, one of the major changes it is making is reducing its token offering to slightly more than 40 cryptocurrencies.
It will also now implement striking risk warnings, cautioning potential customers about the possible pitfalls of investing in crypto.
Moreover, OKX will launch a dedicated X account, OKX_UK, specifically for its U.K. users, where it expects to share content consistent with the new regulations.
On Oct. 7, reports emerged that the FCA would roll out new rules demanding businesses offering crypto-related services to openly communicate any associated risks in their promotional materials.
Per the reports, the requirements extend across all communication channels, including websites, mobile apps, and social media. Furthermore, such platforms must have authorization from the FCA.
Regardless of their geographical headquarters, these rules will apply to all firms promoting digital assets in the U.K. 
Lucy Castledine, the Director of Consumer Investments at the FCA, highlighted that the rules will broaden the supervisory purview over crypto-service providers, and any infractions will be monitored hourly.
Some crypto firms, including Bybit and Luno, have exited the U.K. market following the announcement of the regulations. But OKX seems to have chosen the path of compliance. 
Similarly, Binance CEO Changpeng Zhao announced days earlier that his firm had launched a U.K. domain in partnership with Rebuildingsociety.com, an FCA-regulated crypto marketing company, to offer services in the U.K. that are compliant with the new regulations.
Follow Us on Google News