Lawyer expects around 20 years of jail time for Sam…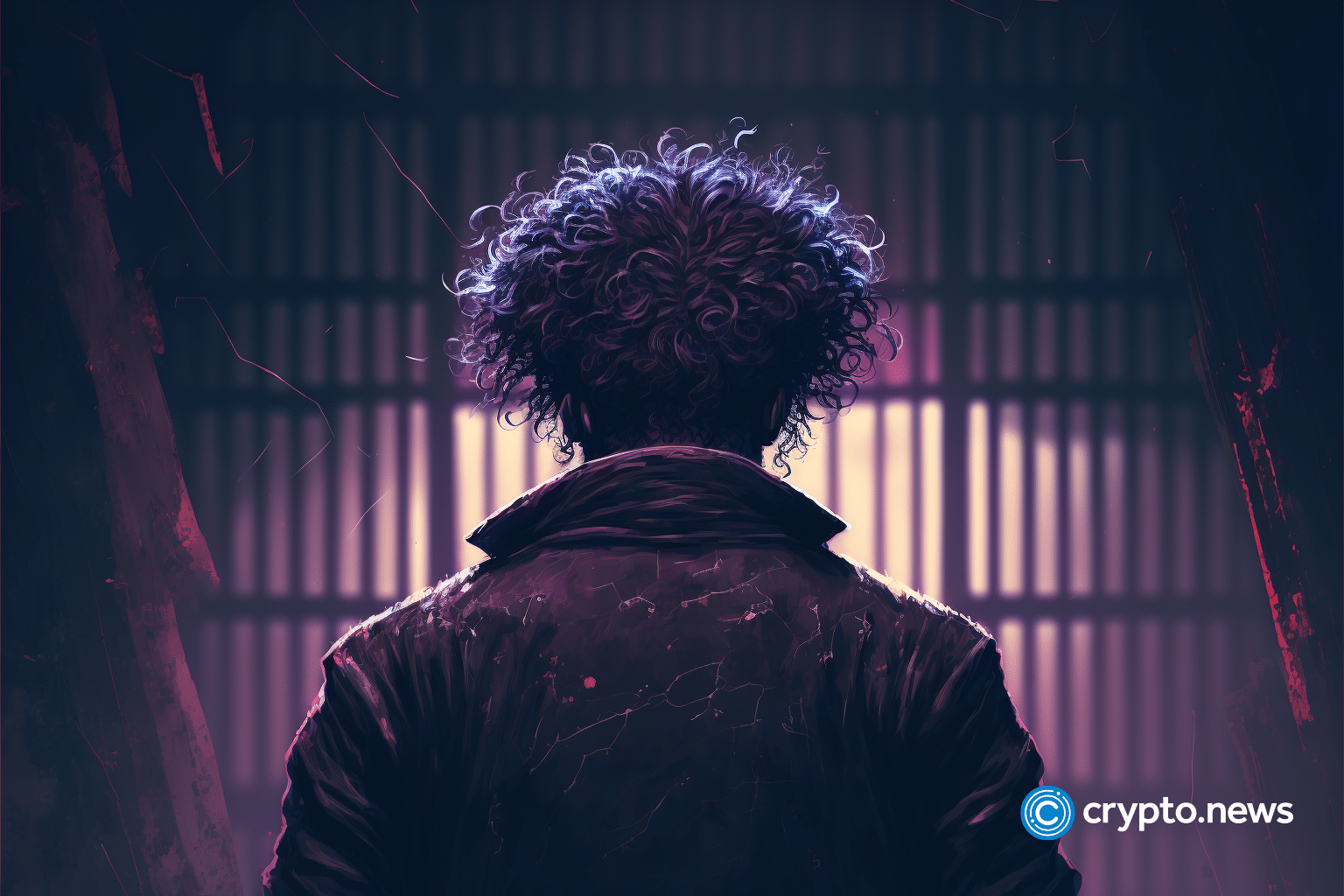 After 17 days, the fate of Sam Bankman-Fried, the founder and former CEO of FTX, hangs in the balance as his trial continues. The case has attracted a lot of attention from legal experts and observers, who have shared their varying opinions on the possible outcome.
One such legal commenter is David Lesperance, managing director at Lesperance & Associates and a lawyer with over three decades of experience in finance. Lesperance told crypto.news in an interview that the prosecution has presented a strong case against Bankman-Fried.
The charges against Bankman-Fried include fraud, misappropriation of customer funds, and other violations related to his role in FTX and Alameda Research. 
Moreover, Bankman-Fried's defense has adopted a novel approach, which Lesperance regards as a last-ditch effort. Arguments aiming to put the blame on Caroline Ellison, Bankman-Fried's ex-girlfriend, and Bitcoin's volatility have not sounded as convincing.
In his testimony, Bankman-Fried feigned ignorance. The disgraced FTX founder also tried to place the blame on Ellison, alleging that Alameda Research did not employ sufficient hedging measures under Ellison's leadership.
In his comments to crypto.news, Lesperance argues that Bankman-Fried's choice to testify reflects his risk-taking personality and confidence in his persuasive skills. However, the legal expert notes that this strategy seems to have backfired.
A barrage of allegations 
The trial has uncovered many truths, with allegations involving the mishandling of FTX customer funds and deceiving investors.
Several witnesses have claimed that Bankman-Fried engaged in unethical practices such as paying off Chinese authorities and creating a misleading public persona. The gravity of these accusations has resulted in thorough examination, necessitating a careful approach to the defense's strategy.
Others provided detailed accounts of their experiences, highlighting the inner workings of FTX and Alameda Research. Key individuals like Ellison and Gary Wang, who were part of Bankman-Fried's inner circle, also gave their respective testimonies. Ellison claimed Bankman-Fried had ambitions to become POTUS (President of the United States) someday.
Another surprising disclosure suggests that Bankman-Fried invested significant sums in celebrity endorsements, sending millions to people like Steph Curry, Kevin O'Leary, Tom Brady, and Larry David. Furthermore, substantial amounts were supposedly used for buying real estate and luxury apartments.
The trial has also sparked concerns about how customer assets entrusted to Alameda and FTX were managed. Witnesses have pointed out that decisions were taken without proper scrutiny and that the handling of customer assets was not done appropriately.
In addition, the prosecution examined political contributions made by Bankman-Fried and his colleagues. It was alleged that they established a system in which executives received loans, transferred the funds to FTX.US, and subsequently distributed them to political campaigns.
The allegations and the evidence introduced in the trial have further tarnished Bankman-Fried's already damaged reputation as a prominent figure in the cryptocurrency scene. The legal proceedings have the potential to impact his personal life and the broader space.
Bankman-Fried could face 15 to 20 years of jail time
If the jury convicts Bankman-Fried, the judge will be responsible for deciding the duration of his sentence, according to Lesperance. He says the sentencing will hinge on the specific charges for which he is found guilty and the relevant sentencing guidelines.
Furthermore, the judge will take into account the fact that Bankman-Fried has no prior criminal record. The sum of money involved in the alleged wrongdoings is another vital aspect that will be considered, Lesperance says.
In an interesting turn, the legal expert points out that the judge will not factor in that Bankman-Fried invested the misused funds in companies like Anthropic, which have experienced substantial growth. 
Lesperance further highlights the possibility of an indictment extended to external parties in government. 
"If the U.S. Justice Department feels that any U.S. politicians on either side of the aisle have committed either campaign finance violations or honest services fraud (i.e. a scheme to defraud another of the intangible right to honest services through a scheme to violate a fiduciary duty by bribery or kickbacks), then we might see future indictments."

David Lesperance, managing director at Lesperance & Associates told crypto.news.
Alongside his remarks on the sentencing basis, Lesperance also offers a conjecture about the probable result. Considering Bankman-Fried's lack of prior criminal history, he proposes that the judge might choose concurrent sentences.
In a trial that has revealed a string of accusations involving the mishandling of customer funds, deceptive marketing strategies, celebrity endorsements, and the coordination of unlawful activities, the consequences could be severe, especially in light of the witness testimonies.
In this perspective, Lesperance foresees that the overall sentence might fall within the 15 to 20-year range. However, he factored in the fact that the federal system generally permits inmates to serve just 85% of their sentences, which would reduce his actual time in jail.
"In reality, with US federal charges he would serve only 85% of that time […] being to 12.75 to 17 years. Given that SBF is currently 31, he could be out in his mid to late 40s."

David Lesperance, managing director at Lesperance & Associates told crypto.news. 
As the trial advances, both the defense and prosecution will continue to put forth their points and rebuttals until the ultimate decision. Legal experts, crypto enthusiasts, and those intrigued by the convergence of law and the digital asset sector will be closely observing the verdict.
Follow Us on Google News