Judge favors Treasury in Coinbase-backed lawsuit over…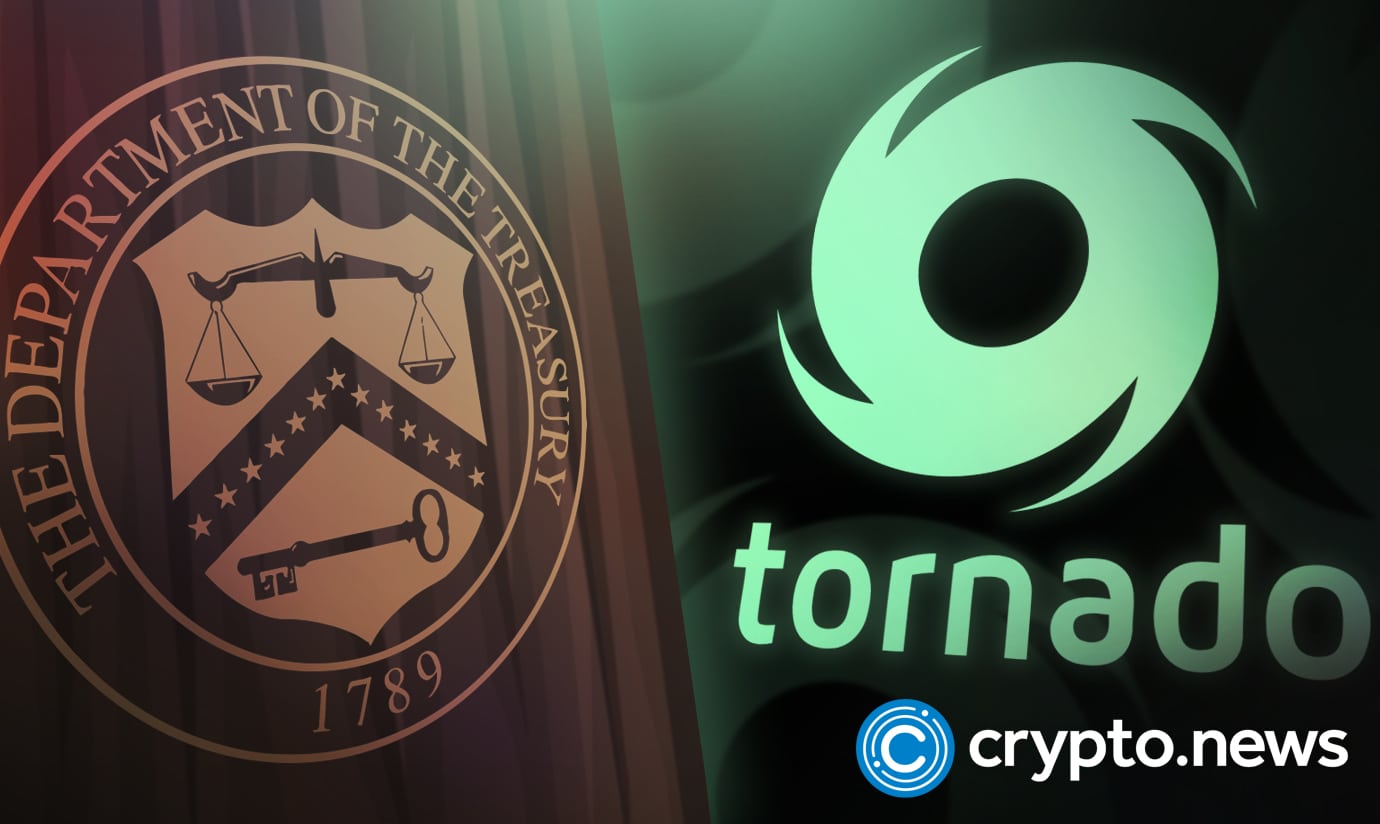 A district court judge sided with the U.S. Treasury Department in a lawsuit that involves Coinbase and sanctions imposed on crypto mixer Tornado Cash.
The decision came as a blow to six plaintiffs who had challenged the agency's authority in imposing the sanctions on Tornado Cash last year.
Tornado Cash is a software, plaintiffs say
According to an Aug. 17 filing, district court Judge Robert Pitman granted a summary judgment in favor of the Treasury Department, thereby rejecting the motion brought forward by plaintiffs Joseph Van Loon, Tyler Almeida, Alexander Fisher, Preston Van Loon, Kevin Vitale, and Nate Welch. These individuals had contested the Treasury Department's authority, alleging that it exceeded its bounds by sanctioning Tornado Cash.
This comes after the Treasury Department's Office of Foreign Assets Control (OFAC) had categorized Tornado Cash as a Specially Designated Nationals, preventing individuals and businesses within the U.S. from having financial interactions with the mixer.
The plaintiffs argued that Tornado Cash — which aims to provide privacy protection for Ethereum's users — is software, not a legal entity. Therefore, it falls outside the Treasury's statutory powers to impose such sanctions, they claim.
Pitman disagreed. Tornado Cash possesses characteristics of an association and its decentralized autonomous organization structure qualifies it as an entity subject to OFAC regulations, he said.
Coinbase supports Tornado Cash
Coinbase financially supported the legal challenge against the Treasury Department's action. Plaintiffs Almeida and Welch are both Coinbase employees.
The crypto exchange and other advocates, such as the nonprofit Coin Center and the Blockchain Association, had expressed their concerns over the sanctions imposed on Tornado Cash.
Coinbase chief legal officer Paul Grewal indicated an intention to appeal the decision. In a post on X (formerly Twitter), he conveyed that the exchange believes in the legitimacy of the challenge against the OFAC's actions.
He emphasized the importance of a Fifth Circuit review in resolving these matters.
Coinbase faces various legal issues in its own right. The San Francisco-based company is currently in an ongoing lawsuit with the U.S. Securities and Exchange Commission (SEC).
The similarity in arguments made by Grewal in both the OFAC and SEC cases highlights the recurring theme of regulatory overreach and the need to define the scope of authority granted to regulatory bodies by Congress.
Follow Us on Google News