Is Bitcoin a Financial Alternative?
Digital transactions are steadily eclipsing cash exchanges, and PayPal has emerged as a behemoth, facilitating seamless international transactions. However, not all regions bask in the ease provided by this digital payments giant.
Among the excluded are the Palestinians, a restriction that has recently come under scrutiny. Indeed, the refusal of PayPal to service Palestinians while providing for Israeli settlements has spurred discussions on financial discrimination.
Is Bitcoin the Solution to PayPal's Discrimination?
During PayPal's annual general meeting in May 2023, Palestinian-American businessman Sam Bahour proposed to amend this policy. The letter advocates for a new rule to prevent discrimination by the world's leading digital payments provider toward individuals in conflict zones, which gained support from 12 United States congressmen.
"As one of the world's most recognized payment platforms, PayPal has a responsibility to ensure its services and operations are provided in a non-discriminatory manner and in accordance with the United Nations Guiding Principles on Business and Human Rights," the letter reads. 
Still, the proposal was declined, emphasizing the financial void in Palestine's growing software development and e-commerce sectors.
This exclusion has shifted focus towards Bitcoin, a decentralized cryptocurrency, as a possible alternative. Max Keiser, the co-host of RT's Keiser Report, talked back in 2013 about the benefits of adopting Bitcoin to reshape the Palestinian financial system.
"Bitcoin, like the spiritual leaders who have come before it in the Middle-Eastern desert, is a miraculous gift capable of transforming an oppressed, forgotten people. The Palestinian economy is a multi-billion dollar economy that unfortunately benefits mostly outsiders. But if Bitcoin were adopted as the official currency, Palestinians would be able to shape their own economic destiny and in so doing their sovereign destiny," Keiser said.
Meanwhile, Palestinian activist Fadi Elsalameen recently emphasized how Bitcoin has become his sole method of sending funds to Palestine. It has helped him bypass high banking fees and restrictive government policies, especially after the latest conflict.
"Bitcoin solves issues of high banking or transfer fees, or extreme and invasive government overreach and unfair treatment of Palestinians by international monetary organizations as in the case of PayPal," Elsalameen stated.
However, the skepticism surrounding cryptocurrencies signifies a major roadblock to Bitcoin's rapid adoption in the region.
The Role of Cryptocurrencies in Conflict Zones
The digital payment dilemma in Palestine mirrors a global trend where cryptocurrencies are carving a niche, particularly in conflict zones. According to Chainalysis, a blockchain analytics firm, the Russia-Ukraine war exemplifies this trend, where crypto facilitated funding to various factions.
"For emerging markets such as Ukraine, cryptocurrencies have the potential to act as a reliable store of value, reduce cross-border transaction costs, and boost financial independence. In addition to helping with war efforts, cryptocurrency donations are likely to encourage increased adoption and strengthen an economy that has otherwise been hampered by the war," the report reads.
The decentralized nature of cryptocurrencies offers a unique advantage in conflict zones – swift, small-scale fund transfers, enabling targeted support for specific needs.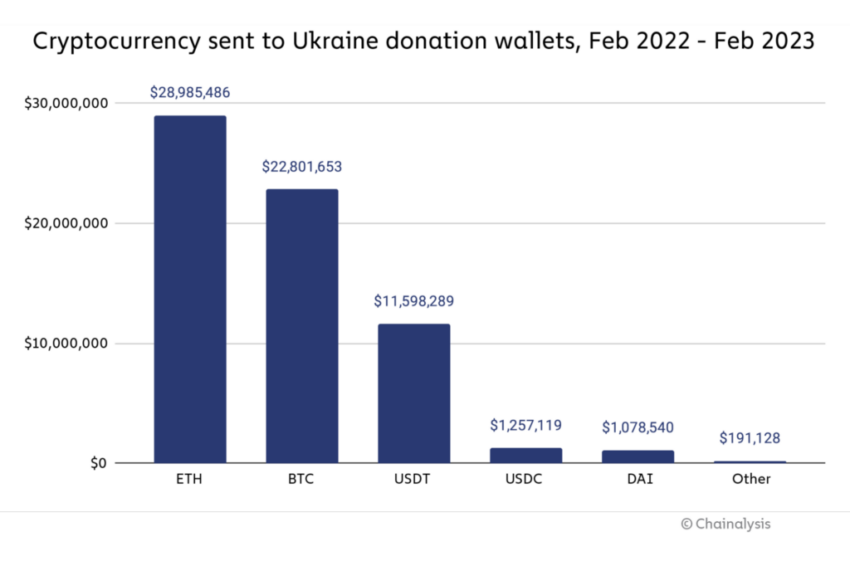 In contrast, the Israel-Palestine conflict presents a unique scenario with its deep-rooted historical, religious, and geopolitical challenges.
The control of Hamas over Palestine adds a layer of complexity to cryptocurrency adoption. Especially after the Israel Police cyber unit, Lahav 443, froze cryptocurrency accounts purportedly utilized by the militant group for fundraising purposes.
"The Israel Police's Cyber Unit, in collaboration with the Ministry of Defense, the Israel Security Agency, and other national intelligence agencies, has successfully frozen cryptocurrency accounts used by Hamas for fundraising their activities," the statement reads.
Still, the functionality of cryptocurrencies extends beyond only donations. As seen in the recent Israel-Palestine conflict, Bitcoin's price remained stable despite the geopolitical unrest, unlike traditional commodities like gold and oil that reacted sharply.
Read more: Israeli Web3 Community Establishes Crypto Aid Fund for Humanitarian Support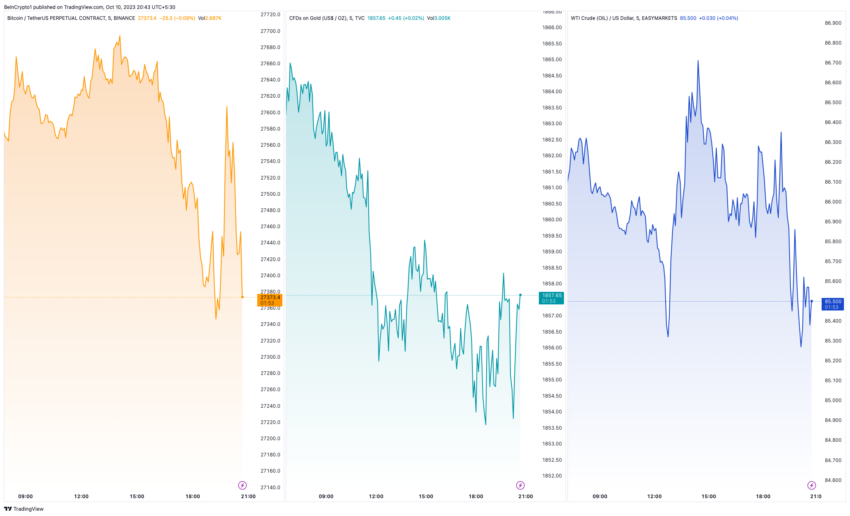 As Bitcoin matures, it could gradually metamorphose into a trusted payment medium in Palestine. For now, it provides an escape from the hefty fees tied to international financial services prevalent in the Middle East and an alternative to PayPal's exclusion.
Disclaimer
In adherence to the Trust Project guidelines, BeInCrypto is committed to unbiased, transparent reporting. This news article aims to provide accurate, timely information. However, readers are advised to verify facts independently and consult with a professional before making any decisions based on this content.