HashKey to debut Bitcoin and Ethereum retail trading in Hong…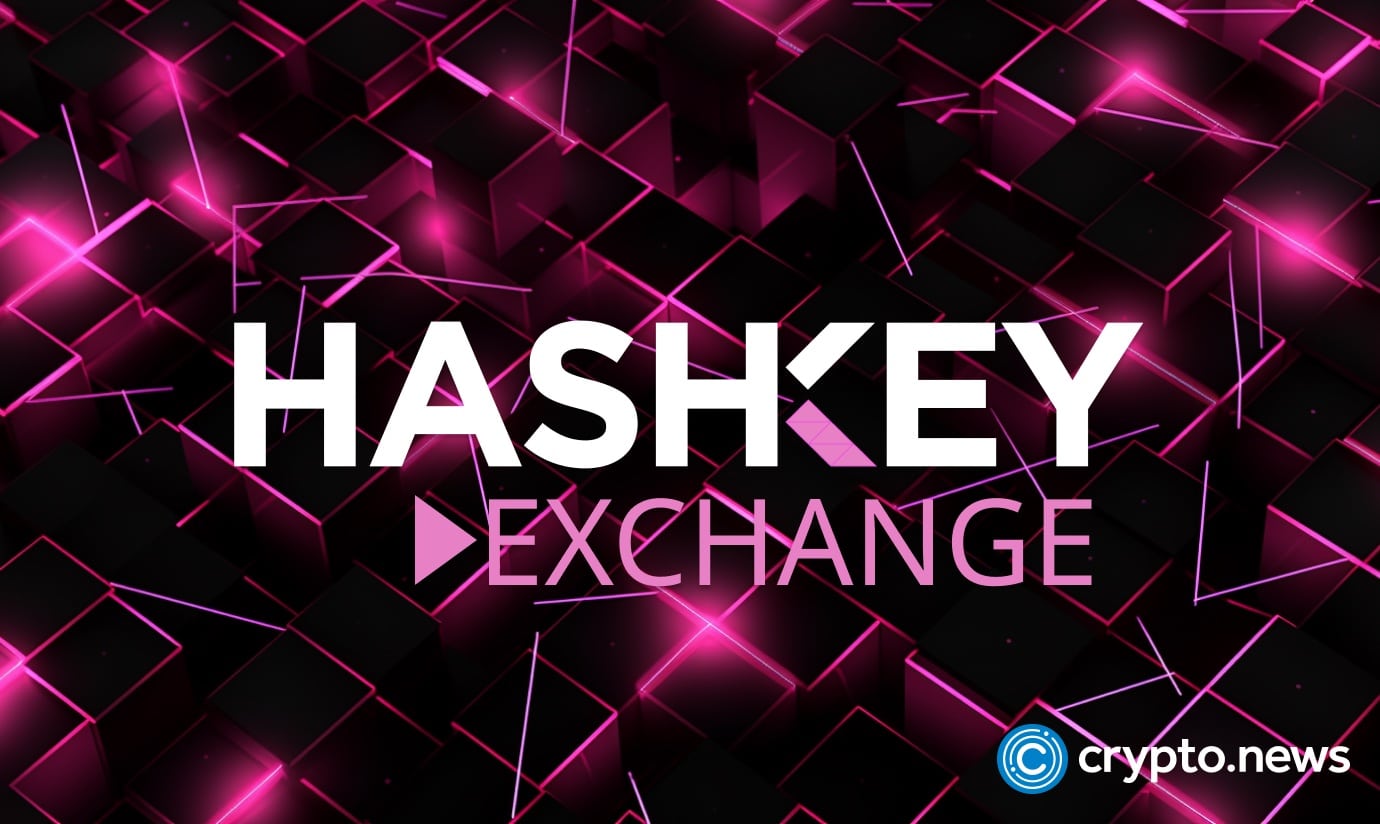 Crypto exchange HashKey Group is set to debut Bitcoin (BTC) and Ethereum (ETH) trading services for its Hong Kong customers on Aug. 28.
In an interview with local media, HashKey chief operating officer Weng Xiaoqi announced that its exchange business will start offering retail trading services for crypto. The firm had applied for a license in July and received approval earlier this month.
According to Weng, HashKey chose to start with BTC and ETH since they have the largest circulation and the lowest risk. He also added that HashKey was considering providing margin and derivative products in the event it receives approval from Hong Kong's Securities and Futures Commission (SFC).
The exchange is also reportedly in conversation with several major Hong Kong banks to facilitate the integration of fiat currencies, including the Hong Kong dollar (HKD) and the U.S. dollar.
HashKey is also in discussion with a number of brokerage firms in Hong Kong to develop entries tied to its crypto trading services, Weng said.
HashKey is also expected to deploy an investor rating system that will make use of Know Your Customer (KYC) to gauge an investor's experience.
The system will place restrictions on the early trading activities of novices while allowing veteran crypto traders more leeway. Furthermore, the exchange will provide risk warnings and limit their customers' trading activities if they allocate more than 30% of their funds to crypto.
Additionally, HashKey will only accept bank cards for transactions in a bid to prevent users from countries that prohibit crypto trading, such as mainland China, from registering for its services.
The company's announcement comes after it became the first crypto exchange to receive clearance from Hong Kong regulators to offer crypto retail services. It initially obtained a Type 1 license under the territory's securities legislation. It then acquired a second license, known as Type 7, which allowed it to offer automated trading services to both retail and institutional customers.
In addition to HashKey, the SFC also gave OSL, another exchange based in the city, permission to provide retail crypto trading services for Bitcoin and Ethereum.
Follow Us on Google News