Gala Games co-founders to lock horns in court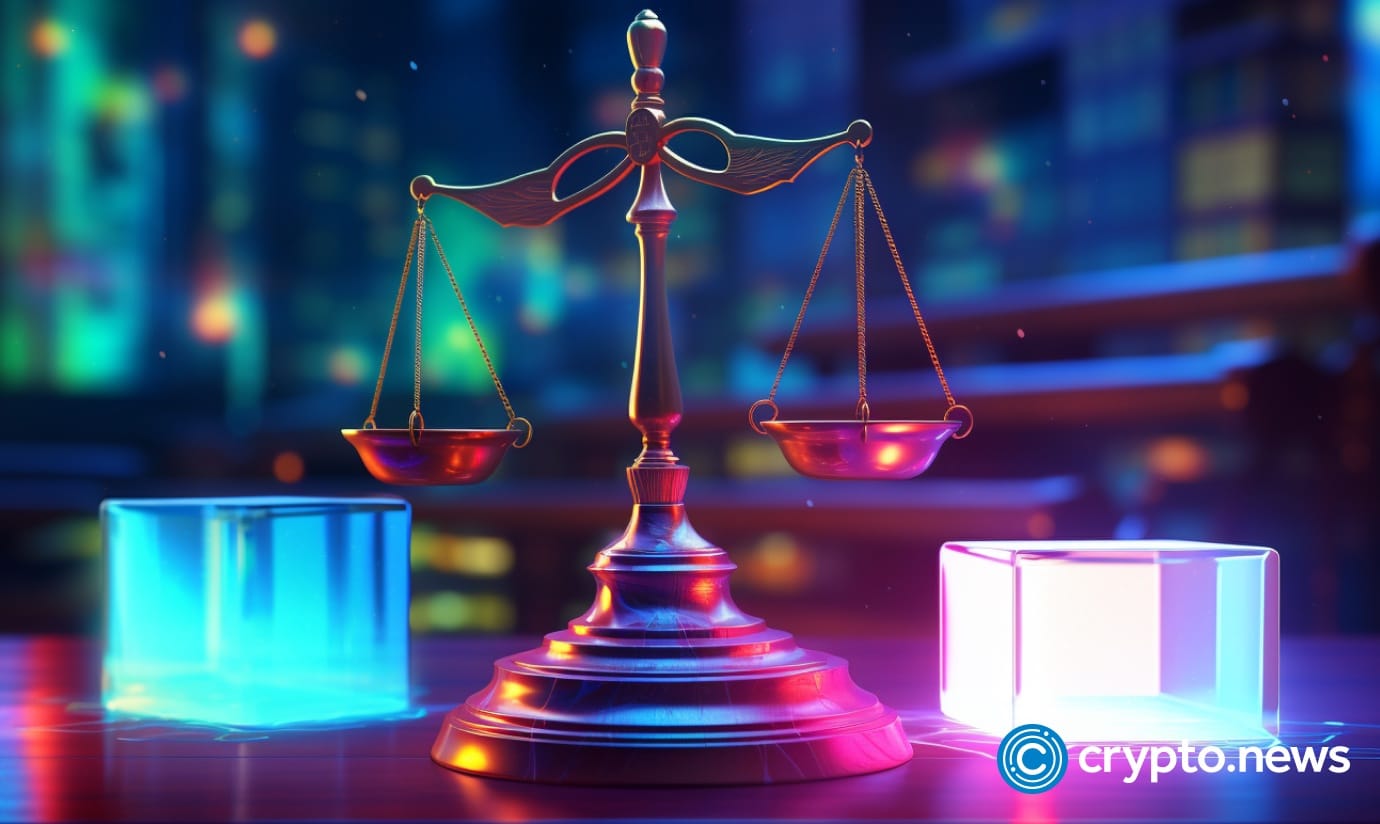 True North United Investments filed a lawsuit against Web3-based play-2-earn gaming platform Gala Games CEO Eric Schiermeyer, alleging corporate mismanagement, improper use of funds, and questionable business practices.
Gala Games play-to-earn gaming platform faces legal battle
Schiermeyer co-founded Gala Games with Wright Thurston, the founder of True North United Investments, LLC.
This isn't the first legal spat between the fellow entrepreneurs. According to a previous lawsuit, Schiermeyer alleged that Thurston stole $130 million worth of cryptocurrency. Thurston clapped back with a lawsuit against Schiermeyer, alleging that he had breached his fiduciary duties and engaged in self-dealing. 
Thurston also alleges that Schiermeyer borrowed millions of dollars from Gala Games for personal use, misappropriated $600 million in company assets, and engaged in activities such as seizing business opportunities by creating entities in Switzerland and Dubai that belong to Gala Games.
Furthermore, the lawsuit contends that Schiermeyer impeded Thurston from participating in company decisions. Allegations of poor financial management have arisen due to the provision of incomplete or inaccurate financial information. 
As per the lawsuit, these actions are believed to be causing both present and potential future harm to Gala Games and its shareholders, including True North. In response, True North seeks to remove Schiermeyer from his positions as director and president and seeks remedies for the alleged damages resulting from his actions.
The U.S. SEC had additionally filed a lawsuit against Thurston in a separate fraud case related to Green Boxes — devices that claimed to mine an energy-efficient cryptocurrency token.
For the uninitiated, Gala Games is a blockchain gaming platform that offers a lineup of play-to-earn (P2E) gaming titles, an NFT marketplace, music and film products.
The platform is built on the Ethereum and Binance Smart Chain. It operates on a system of decentralized nodes owned by users that perform various functions, from hosting to voting on the future direction of the game's development.
Gala Games provides a unique ecosystem where players can enjoy playing games and generate income through various in-game activities, NFT ownership, and active participation in the platform's development and governance.   
The play-to-earn gaming revolution
The P2E gaming market is growing quickly. NFT-driven P2E gaming is becoming an integral part of the Web3 metaverse. 
In July 2021, Axie Infinity, a blockchain-based game where players collect, breed, and battle fantasy creatures called Axies, gained immense popularity. Players can earn the native token, AXS, and the in-game currency, SLP, by participating in battles and other activities. This game's success brought widespread attention to the play-to-earn model.
Numerous play-to-earn games have emerged, offering various gameplay experiences and earning opportunities. Titles like "Splinterlands," "Lost Relics," and "The Sandbox" have gained traction, attracting players and investors alike.
The transition of Facebook to Meta Platforms and the recent acquisition of Activision Blizzard by Microsoft are expected to impact the P2E gaming industry significantly. 
The play-to-earn model of business has succeeded when being used with blockchain games. 
Gala games native GALA token's value has dropped by 98% since its all-time high of over $0.82 in Nov. 2021.
At press time, the GALA price is hovering around  $0.01669572, representing a decline of 9.4% in the last 24 hours, according to CoinGecko. The GALA market capitalization stands at $431,728,183. 
Follow Us on Google News