FTX's Bankman-Fried blames Alameda's Ellison for absent…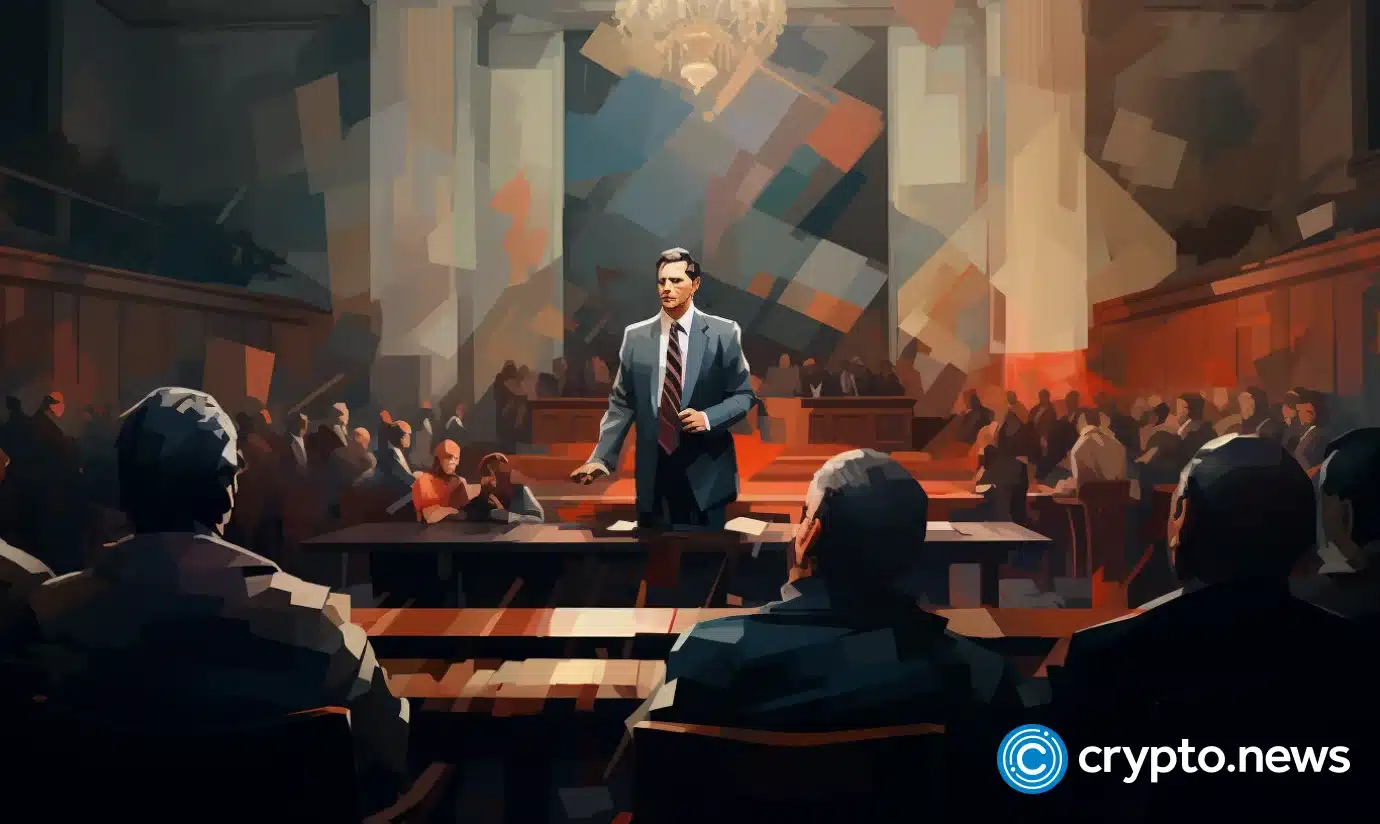 FTX founder Sam Bankman-Fried testified before Judge Kaplan and a jury in a New York federal court claiming his team sometimes made decisions out of his purview and against his instructions.
Following a fraught mock testimony for Bankman-Fried, Judge Lewis A. Kaplan of the Southern District of New York ruled to allow FTX's data retention policy during cross-examination. 
The policy was supposedly drafted by the defendant's general counsel Daniel Friedberg and speaks to the Signal auto-delete feature used by Bankman-Fried's companies for internal communications, per InnerCityPress.
The FTX founder fielded an advice-of-counsel defense built around shifting blame to his legal representatives at the time. It's unclear if this strategy will ultimately yield Bankman-Fried a not guilty verdict.
Ellison accused of not hedging
Bankman-Fried categorically stated that he did not commit fraud at FTX, the crypto exchange he co-founded with his childhood buddy Gary Wang, or at Alameda Research, a trading firm with a massive role in FTX's general operations. 
The defendant said he earned $200,000 after starting Alameda from a Berkley office in 2017 at a time when crypto was increasingly capturing the world's attention. 
Within 18 months, Bankman-Fried had launched his futures exchange, FTX, and hired Caroline Ellison to join Alameda's ranks, but admitted that he hid certain shortfalls in the trading firm from his former Jane Street colleague.
FTX and Alameda moved to Hong Kong in 2021 and then to the Bahamas shortly thereafter, growing organically, according to the former crypto tycoon, as the region's regulatory environment was more flexible than in the U.S. comparatively.
The exchange would later employ more aggressive marketing tactics funded by Alameda loans, most of which were taken from FTX customer balances.
Alameda was strictly a market maker on the exchange with a mammoth line of credit. This credit line grew into billions over time and the firm received custom services to mitigate market-moving price actions, per the defendant's testimony. 
We increased the number of servers, for the risk engine. But we learned that if there was an erroneous liquidation of Alameda or any other large account, it would be catastrophic for FTX. So I told Gary [Wang], we have to stop such liquidations of Alameda's account. They told me they'd done it.

Sam Bankman-Fried, FTX founder
Bankman-Fried's testimony suggested that he was unaware of "Allow Negative", the special code written by FTX co-founder Wang, which served as Alameda's liquidation cushion or bypass. According to the defendant, the actions of his team and the absence of risk management protocols unraveled FTX, not his decisions. 
Bankman-Fried said political donations were made to lobby policymakers on crypto regulations and support humanitarian initiatives, such as Michael Sadowsky's Guarding Against Pandemics. 
These donations, admittedly funded by loans from Alameda, would later buy the defendant time in front of the U.S. Congress. 
By June 2022, Alameda's liquidity had shrunk from $40 billion to $10 billion. Former chief developer Nishad Singh raised the alarm about an $8 billion bug, and ex-Alameda CEO Caroline Ellison voiced doubts about the firm's solvency, per Bankman-Fried's account. 
Yes. Nishad expressed concerns about marketing, brand partnerships, and K5. I told him the marketing team was a mess. I said I didn't greenlight certain new initiatives and told him other initiatives were succeeding, like the MLB umpire patch.

Sam Bankman-Fried, FTX founder
FTX's founder said Alameda didn't hedge its bets despite his purported advice to position a $2 billion safety net. In fall of 2022, Bankman-Fried considered shuttering Alameda and told Adam Yedidia that FTX wasn't "bulletproof".
Bankman-Fried's testimony continues on Oct. 30, per Judge Kaplan's directive, where prosecutors plan a lengthy cross-examination and a rebuttal case. The Judge hinted that a charge conference, where lawyers discuss final objections and jury instructions, could take place before Nov. 3. 
Follow Us on Google News