FTX lost $100m in Terra/UST crash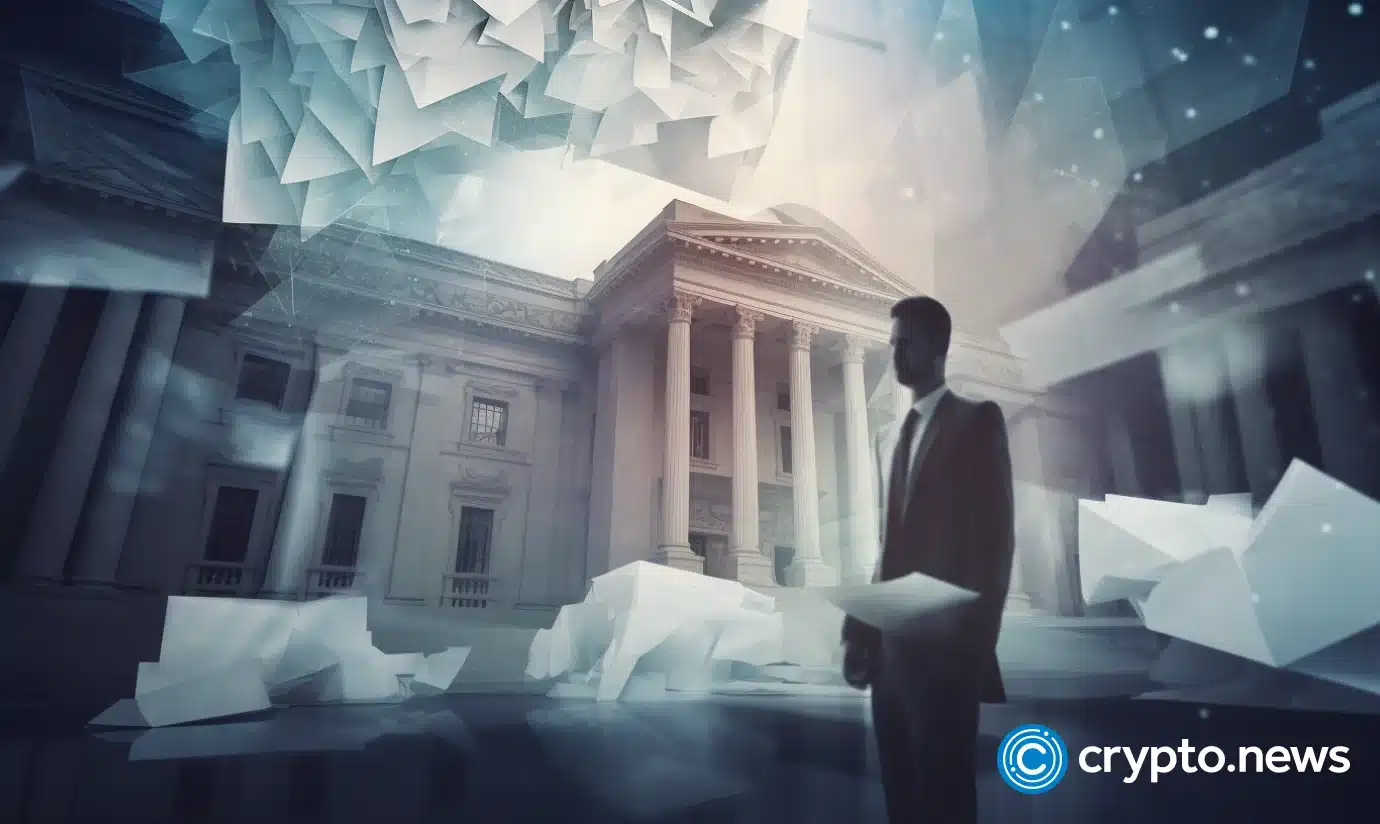 Defense attorney Mark Cohen cross-examined former Alameda Research CEO Caroline Ellison after the witness said Sam Bankman-Fried cajoled her into making misleading social media statements and ordered loan repayments funded with stolen customer crypto.
Witness testimony on day six revealed tenuous months leading to FTX's collapse marked by subpar corporate practices and buried secrets. 
Not only did Bankman-Fried oversee fake financial records sent to lenders like Genesis and hide FTT's hollow value, per Ellison's telling, FTX and Alameda also loaned at least $5 billion to select employees for speculative investments and political donations, crypto.news reported covering SBF's trial.
Accounts of alleged bribes paid to Chinese officials to unfreeze around $1 billion, possibly belonging to FTX customers, suggested violations of the Foreign Corrupt Practices Act (FCPA) by staffers including SBF himself and Alameda co-CEO at the time, Sam Trabucco.
U.S. FCPA laws bar individuals and entities from carrying out illegal actions, bribery included, involving foreign officials.
According to InnerCityPress, the bribes were aided by Constance Wang, David Ma and another name only mentioned as "Handi". Ma told FTX and Alameda to transfer $100 million in cryptocurrencies to wallets owned by Thai escorts per reports.
I told Alameda staffers that FTX borrowed customer funds – Ellison
Day seven of SBF's fraud trial in a Manhattan federal court continued with a cross-examination of Ellison's testimony by defense lawyer Mark Cohen. District Judge Lewis A. Kaplan ruled against considering a $1 billion stake in AI company Anthropic during the hearing.
Caroline Ellison, former CEO of FTX's sister firm Alameda Research, said she thought FTX as a business and SBF's love for Solana were not the best ideas by a longshot. 
Ellison also held doubts about investing in TerraUSD or UST, an algorithmic stablecoin tied to TerraLuna, now Luna Classic. FTX and Alameda directly lost at least $100 million, per witness account, as UST's mid-2022 collapse reverberated through crypto markets and Terra creator Do Kwon became an international fugitive shortly after.
The witness said they assumed most of the duties at SBF's hedge fund, which in her view was rather structured as a trading firm, when Alameda co-CEO Sam Trabucco resigned in August 2022.
SBF proposed Ben Xie become the replacement for Trabucco, however Caroline believed one CEO was better than two, Ellison responded during cross-examination.
Caroline, in her more than three hours under oath on Oct. 11 noted that SBF had a veto on final decisions, though Trabucco and herself were often consulted regarding trading.
Former Alameda and FTX CTO Gary Wang and former FTX lead engineer Nishad Singh handled coding and development.
Alameda's risk management left much to be desired by witness accounts despite access to considerable holdings. The firm was hacked at least once and stored wallet keys internally without a formal structure. 
This testimony corroborates a thread from former employee Aditya Baradwaj, who said Alameda lost vast amounts due to "poor security practices".
The firm also had a "semester bonus system" that issued millions in loans to staffers bi-annually, allegedly padded with FTX customer cash and flexible loans from lenders.
Tweets from Binance CEO Changpeng 'CZ' Zhao likely fueled the fire, but SBF's crypto empire was undone by its illegal borrowing of FTX customer funds according to the witness while responding to AUSA Danielle Sassoon's redirect.
SBF said he might start a new company and Ellison admitted wrongdoing to around 30 staffers during an all-hands meeting after FTX imploded.
Yes. I said Sam, Gary, Nishad, and I – and that the decision to repay loans with customer funds was Sam's.

Caroline Ellison, former Alameda Research CEO
FTX's founder traded Japanese Bonds
The next witness, Alameda software engineer Christian Drappi, worked within 40 feet of SBF in 2022 from the  $30 million New Albany condo. It was Drappi's belief that everyone reported to Bankman-Fried and that SBF had total access.
Stunned employees read about talks of a Binance takeover on social media from FTX and Alameda's Hong Kong office and pressed Ellison for updates on Nov. 8 before a staff meeting was called.
Drappi says he resigned 24 hours after the all-hands.
BlockFi's Prince testifies
The seventh witness in SBF's trial, BlockFi CEO Zac Prince, said his firm started lending to Alameda and FTX in early 2021. BlockFi recalled open-term loans worth $650 million in June 2022, eventually going bankrupt the same month as FTX. 
At 4:30 p.m. New York time, Judge Kaplan adjourned the court until Oct. 13. Prosecutors made mention of two more witnesses including one law enforcement agent.
Follow Us on Google News