CME becomes second-largest Bitcoin futures exchange,…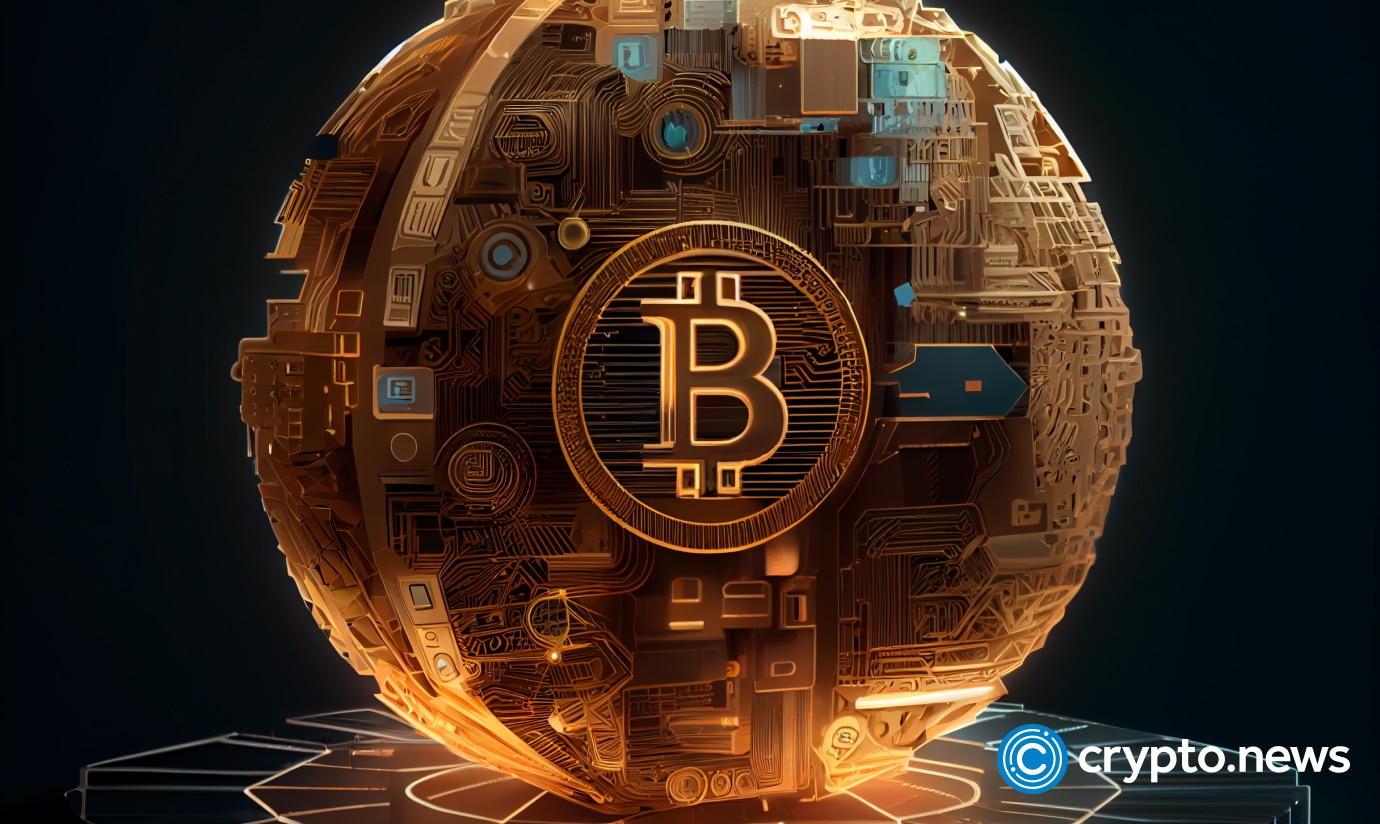 CME's notional open interest has surged to $3.57 billion, securing its position as the second-largest exchange in the trading of standard Bitcoin and perpetual futures.
The Chicago Mercantile Exchange (CME), a regulated entity, is ascending the ranks among the largest exchanges for Bitcoin (BTC) futures and perpetual futures trading by open interest, evoking memories of the initial phases of the 2020-2021 bull market.
According to Coinglass, CME has seen its notional open interest (OI) rise to $3.57 billion, elevating it to the second-largest Bitcoin futures exchange from its previous fourth-place standing just weeks ago.
Notional open interest is defined as the U.S. dollar value tied to the number of active or open contracts.
Binance, an offshore unregulated exchange, continues to dominate the market with a notional open interest of $3.85 billion, which is about 8% higher than that of CME.
However, CME has recently achieved a milestone by surpassing 100,000 BTC in open interest for its cash-settled futures contracts for the first time. Additionally, CME's market share in the Bitcoin futures sector has reached an all-time high of 25%.
CME offers standard Bitcoin futures contracts equivalent to 5 BTC and micro contracts that are one-tenth of 1 BTC. It also provides ether futures with a contract size of 50 ETH and micro futures equivalent to one-tenth of 1 ETH.
Most of the open interest on offshore exchanges is concentrated in perpetual futures, which are unique in that they have no expiration date and employ a funding rate mechanism to align with the current spot price.
Market observers suggest that CME's recent growth could indicate an institutional-led rally in Bitcoin. The cryptocurrency has seen a 27% increase this month, fueled by macroeconomic uncertainty and optimism over spot exchange-traded funds (ETFs).
Retail investors have also contributed to this trend. Data from Matrixport shows that the rolling five-day volume in ProShares' leading Bitcoin futures ETF soared by an astonishing 420% to $340 million last week. This ETF primarily invests in CME Bitcoin futures.
Analyst says CME ascent signals fading bearish views
André Dragosch, the head of research at Deutsche Digital Assets, offers a different perspective. He argues that CME's growth is more likely due to the unwinding of bearish positions on offshore exchanges rather than an increase in long futures positions.
Dragosch notes that although CME's share in Bitcoin futures open interest has risen, the overall amount of Bitcoin futures and perpetual open interest has not seen a significant uptick in Bitcoin terms.
This suggests that the recent price surge may be more attributable to a short squeeze and a decrease in aggregate open interest.
The market is also buzzing with anticipation over the potential approval of a Bitcoin spot ETF, which has further driven up Bitcoin's price.
Earlier this month, BTC rallied toward the $35,000 mark, largely due to market speculation surrounding the spot ETF.
Follow Us on Google News