Bitget's Q3 surge defies market trends, sees over 9% boost…
Bitget emerges resilient in Q3 2023, recording a significant 9.43% market share and exceptional performance for its native token BGB, despite challenging market conditions.
Crypto derivatives and copy trading platform Bitget has weathered a challenging Q3 market with noteworthy resilience, according to its latest transparency report. While the overall industry saw a decline in spot and derivative trading volumes, Bitget's market share climbed to an impressive 9.43% in September.
Exceptional token performance
Bitget's native token, BGB, emerged as one of the top five platform tokens by market cap, registering a quarterly high of $0.4927 in September. The number of BGB holders also surged to 354,472 in Q3, while trading volume for the token exceeded $1.3 billion in the past three months.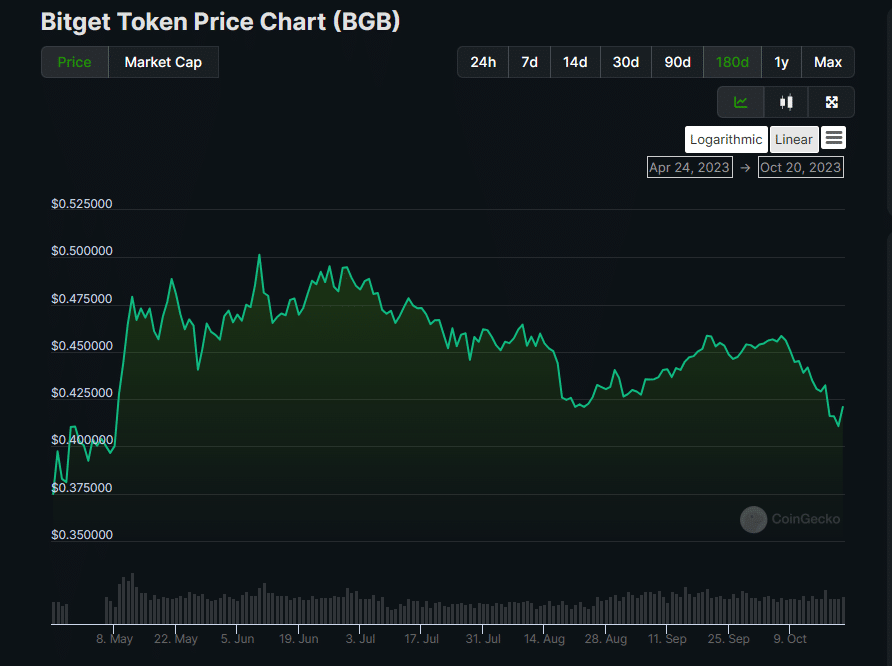 The platform has also reinforced its global expansion efforts. The report highlighted several strategic partnerships across tax reporting, portfolio management, and trading automation sectors, including alliances with Cointracking, Coinstats, CCData, Koinly, 3commas and Cobo Superloop, among others.
Looking globally, the platform has disclosed ambitious expansion plans targeting the Middle East, specifically countries like Bahrain and the UAE. This comes alongside Bitget's $100 million EmpowerX Fund, launched in September to fuel development within its Web3 ecosystem.
Despite market uncertainties, Bitget's Protection Fund remained robust, exceeding $300 million throughout Q3. The fund peaked at $368 million in July, increasing the platform's over 200% Proof-of-Reserves ratio and adding an extra layer of security for users.
Follow Us on Google News