Bitcoin may fall to $12k says Benjamin Cowen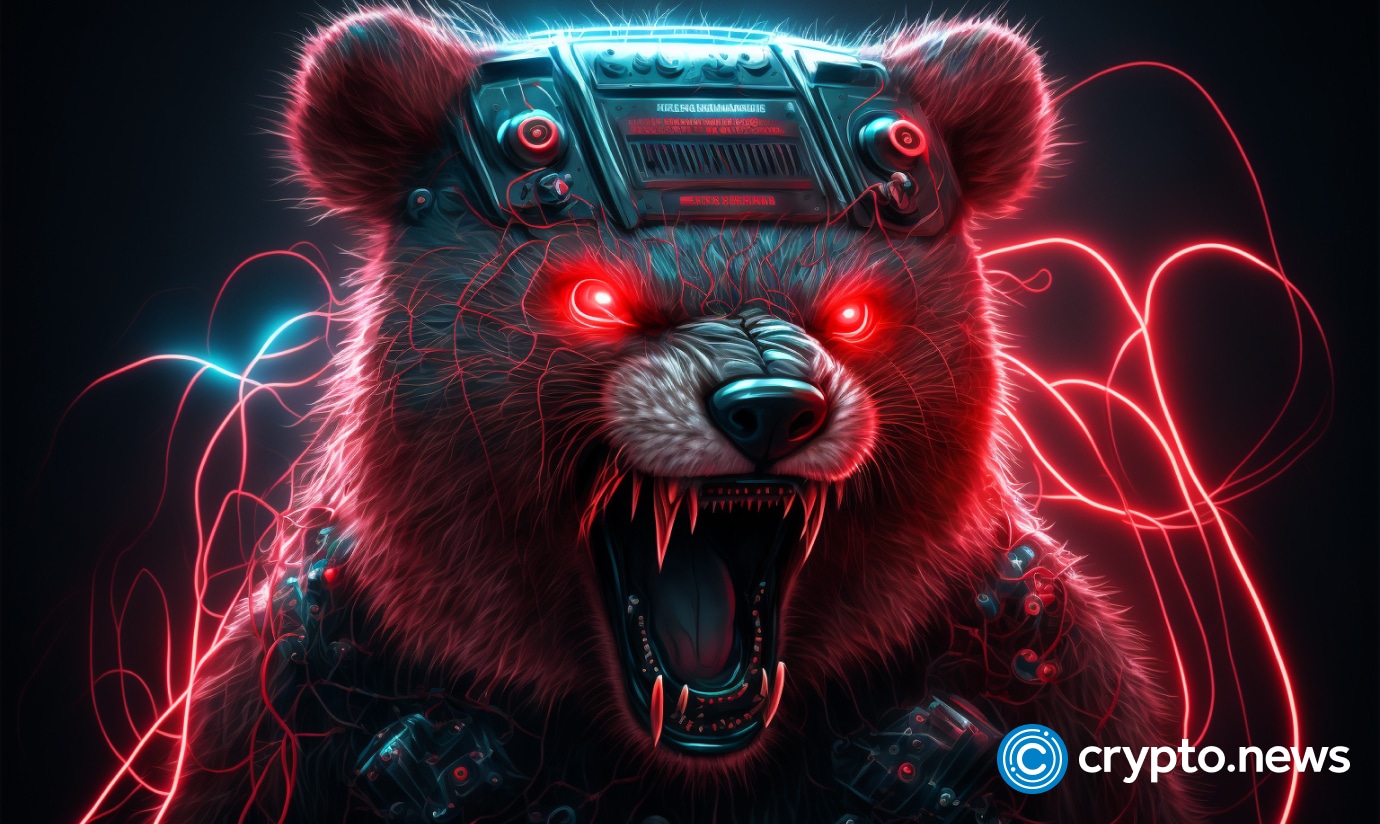 Benjamin Cowen, a prominent cryptocurrency analyst, has established a price goal for bitcoin (BTC) if its value was to plummet.
A new strategy session that Cowen uploaded on YouTube informed his 783,000 followers that in a worst-case scenario, the value of bitcoin may fall by more than 47% relative to its present level.
Cowen: The short bull run could end
According to Cowen, bitcoin may recover in the following months, after which it may backtest a diagonal trendline, placing the leading cryptocurrency's price at $12,000 in August 2023.
Cowen goes on to say that if November was not the bottom, BTC might likely correlate to the 2022 trendline again to reach the next low in August 2023, having possibly broken a $26,000 resistance in the prior months to August, establishing the bottom at $12,000 as of August 2023.
"Naturally, this supposes November is not the bottom, but it is possible again. So, that's the worst-case situation."

Benjamin Cowen, bitcoin analyist.
Cowen: What does the 50-week MA say?
While looking at the charts, Cowen then examines the price of bitcoin about the 50-week moving average to assess the likelihood that it will go below the current November 2022 low.
The 50-week moving average, according to the expert, has previously functioned as a crucial resistance indication during a protracted bear market and may soon be about to do so again.
According to Cowen, the 50-week often presents some resistance, at least on the first try. In 2019, however, the markets could pass it, though there was some hesitancy there for about a month before they did.
He says the 50-week is now slightly over $25,000, which matches the previous local high in January 2022. Cowen believes another break over the now resistance level could still happen before the plunge is seen. This is not the first analysis that shows a possibility of a bear market, as many fear its return could be seen in 2023.
Follow Us on Google News