Bitcoin (BTC) holders are hitting new all-time highs with…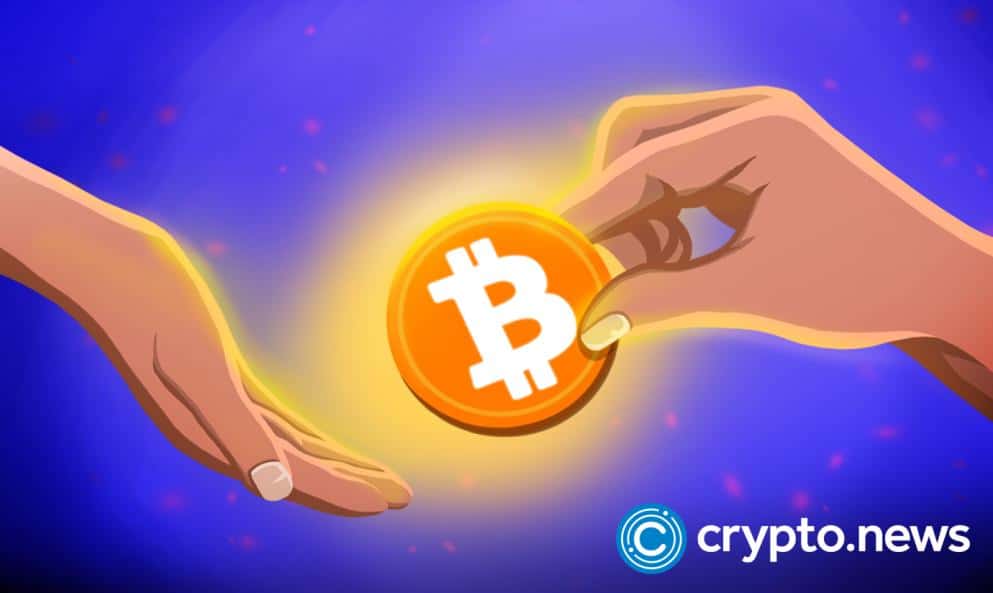 Bitcoin (BTC) has been seeing a bullish momentum for the past week, with its price soaring up to 1.30% in the mentioned timeframe, and is trading at around $16,686.
As the price increases, BTC's number of large and small holders is rising.
According to the on-chain data provider Glassnode, the number of addresses holding one or more bitcoins hit an all-time high (ATH) of 979,163. In addition, the number of wallets holding 0.1 coins has also hit an ATH of 4,208,251 — it reached 4,208,076 on Jan. 3.
On the other hand, the number of BTC wallets holding 0.01 BTC has seen a more significant rise. Currently, according to Glassnode data, 11,443,277 addresses hold a percent of bitcoin.
Bitcoin's realized cap, however, has dropped to a 16-month low of roughly $380 billion, showing that the digital gold, also known as the flagship cryptocurrency, is currently undervalued, per Glassnode.
The movements come as bitcoin's total transaction volume in terms of the US dollar has reached an ATH of $14.8 trillion in 2022, according to crypto.news latest report. 
With the current price range and real cap, BTC's Market Value/Real Value (MVRV) ratio dropped below 1.
While the data suggests that bitcoin might be undervalued at the moment, Tim Draper, a long-term fan of the crypto asset, still believes that BTC could hit the $250,000 mark before it halves — which happens once every four years.
Follow Us on Google News