Binance Research reports market cap decline in Q3 2023
In Q3 2023, the cryptocurrency market faced challenges, growth, and a decline in capitalization by 8.6% compared to the previous quarter.
As Binance Research reports on the state of cryptocurrencies in the third quarter, despite significant declines in market capitalization, some cryptocurrencies such as Bitcoin (BTC) have shown resilience. It rose 63.1% year-to-date, partly thanks to expectations surrounding BTC spot bids ETF.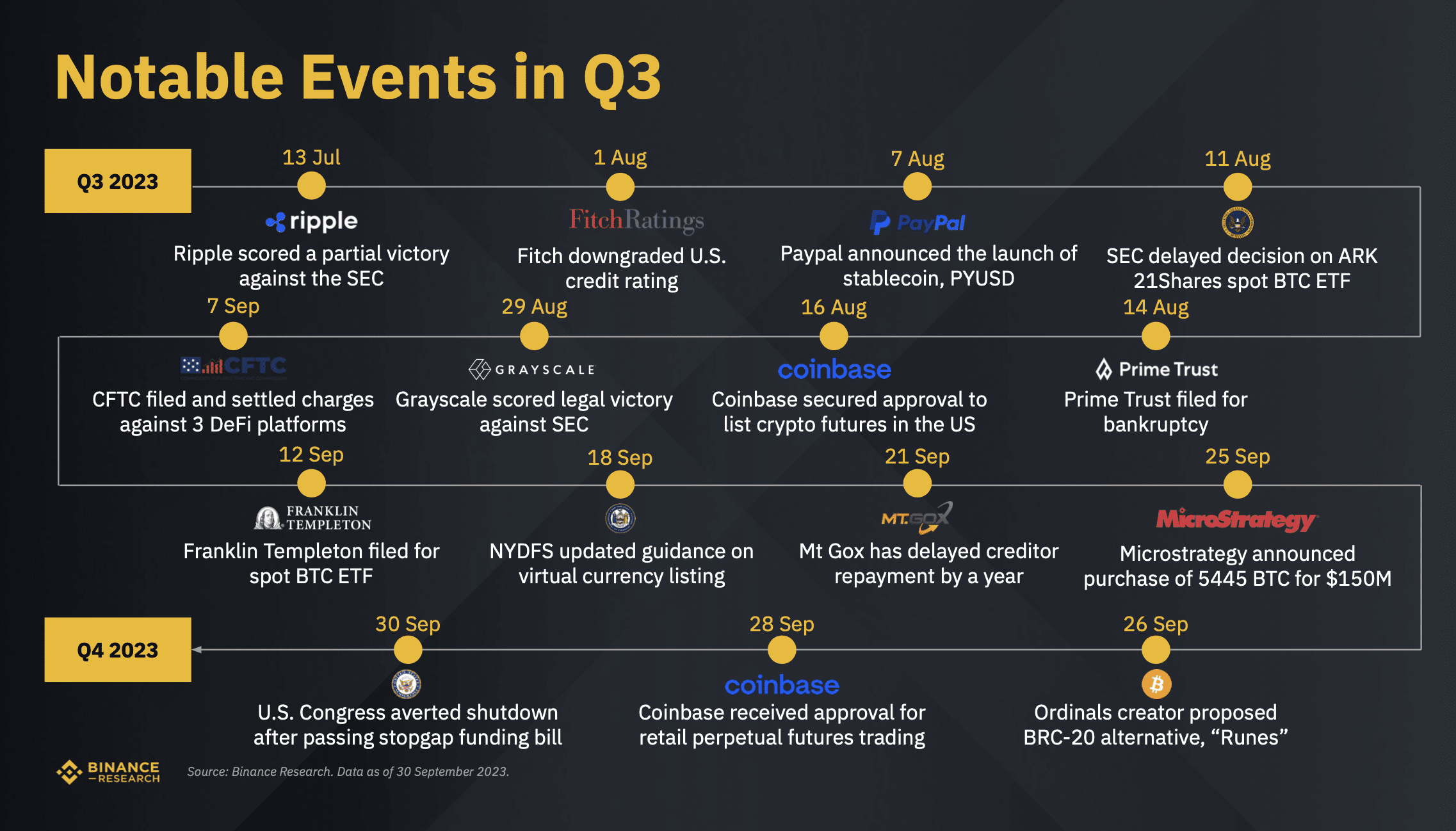 However, the altcoin market has followed different trajectories, highlighting the sector's volatility and varying investor sentiment.
The DeFi space witnessed a contract with a 13.1% decline in total value locked (TVL), which is due to factors such as declining DeFi yields, a risk-averse environment, and a decline in the price of ETH.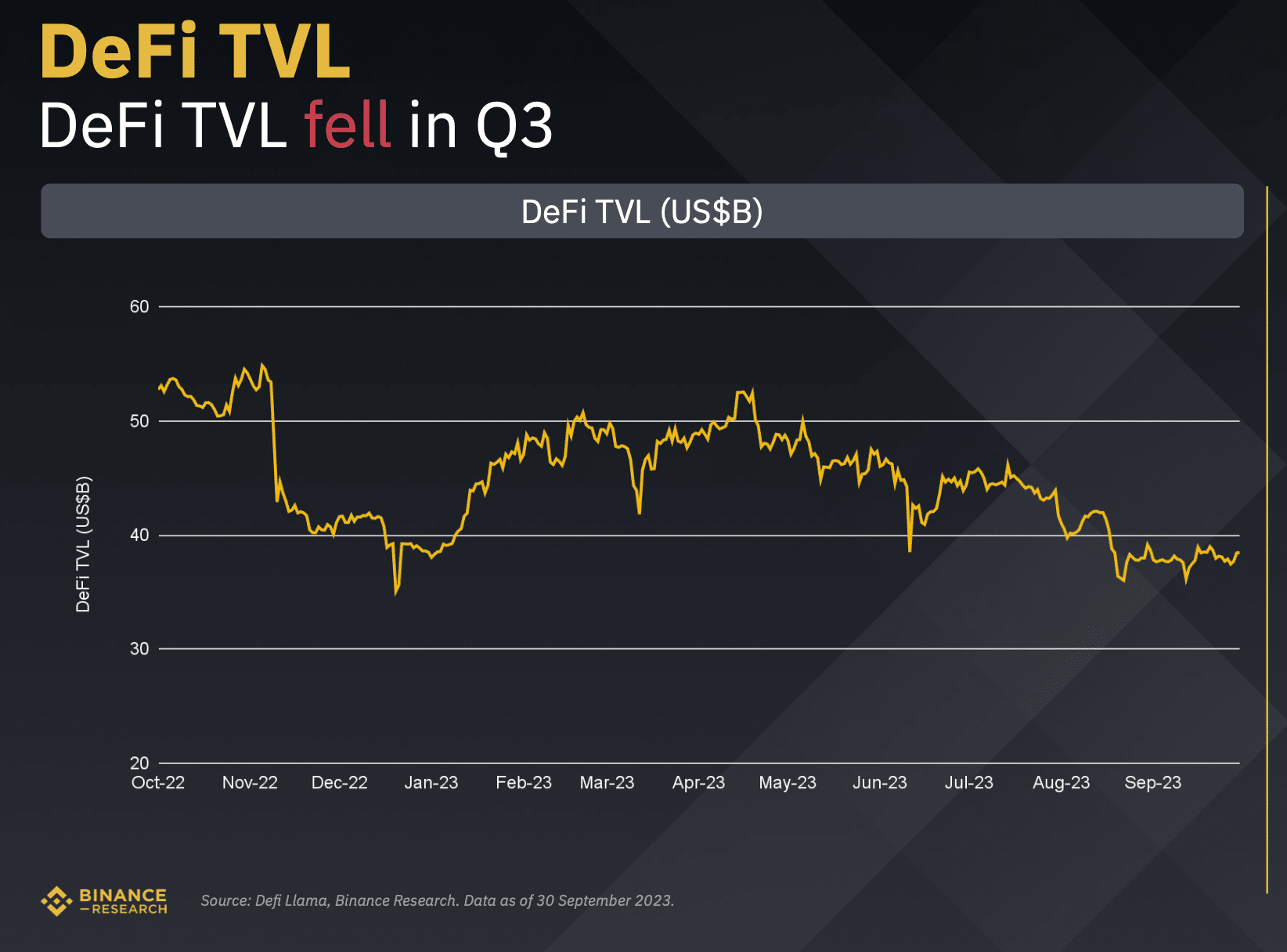 Institutional interaction, on the contrary, has demonstrated noticeable stability. Despite market headwinds, institutional interest remained strong, with significant moves from major institutions such as Deutsche Bank and PayPal. The turning point was Grayscale's legal victory over the SEC.
Overall, the quarter ended with a mix of optimism and caution, demonstrating the evolving dynamics of the crypto and financial sectors. The third quarter of 2023 highlighted the versatility of the cryptocurrency market.
Findings from the Binance Research report highlight not only areas of decline but also sectors showing resilience, innovation, and growth. As the market evolves, these trends emphasize the need for ongoing, in-depth and detailed analysis, reminding stakeholders that the crypto space remains a complex, dynamic and ever-evolving environment.
Follow Us on Google News