BarnBridge DAO votes to adhere to SEC ruling
BarnBridge DAO, which runs a small DeFi protocol, has concluded its voting process on addressing potential demands from the U.S. Securities Exchange Commission (SEC).
The vote, which ended on Oct. 12, resulted in a unanimous decision to comply with any forthcoming SEC requirements and to pay fines if necessary.
Tyler Ward and Troy Murray have been appointed as special delegates to liaise with the SEC on behalf of the DAO. Douglas Park will continue to serve as the DAO's legal counsel and is authorized to sign the final version of any order related to BarnBridge.
Additionally, voters approved a measure allowing the DAO's treasury to sell any tokens legally permitted, should the need arise.
Currently, there is no specific information regarding any orders that the SEC may have issued to BarnBridge.
The regulatory body began investigating the DAO in June 2023, prompting BarnBridge to halt all operations and close its liquidity pools.
Speaking to the members, Ward did not disclose any specifics about the SEC's investigation, citing its confidential status.
The value of BarnBridge's token, BOND, has steadily declined since peaking at $21.69 on July 25. As per data from CoinMarketCap, the token's current value stands at $1.62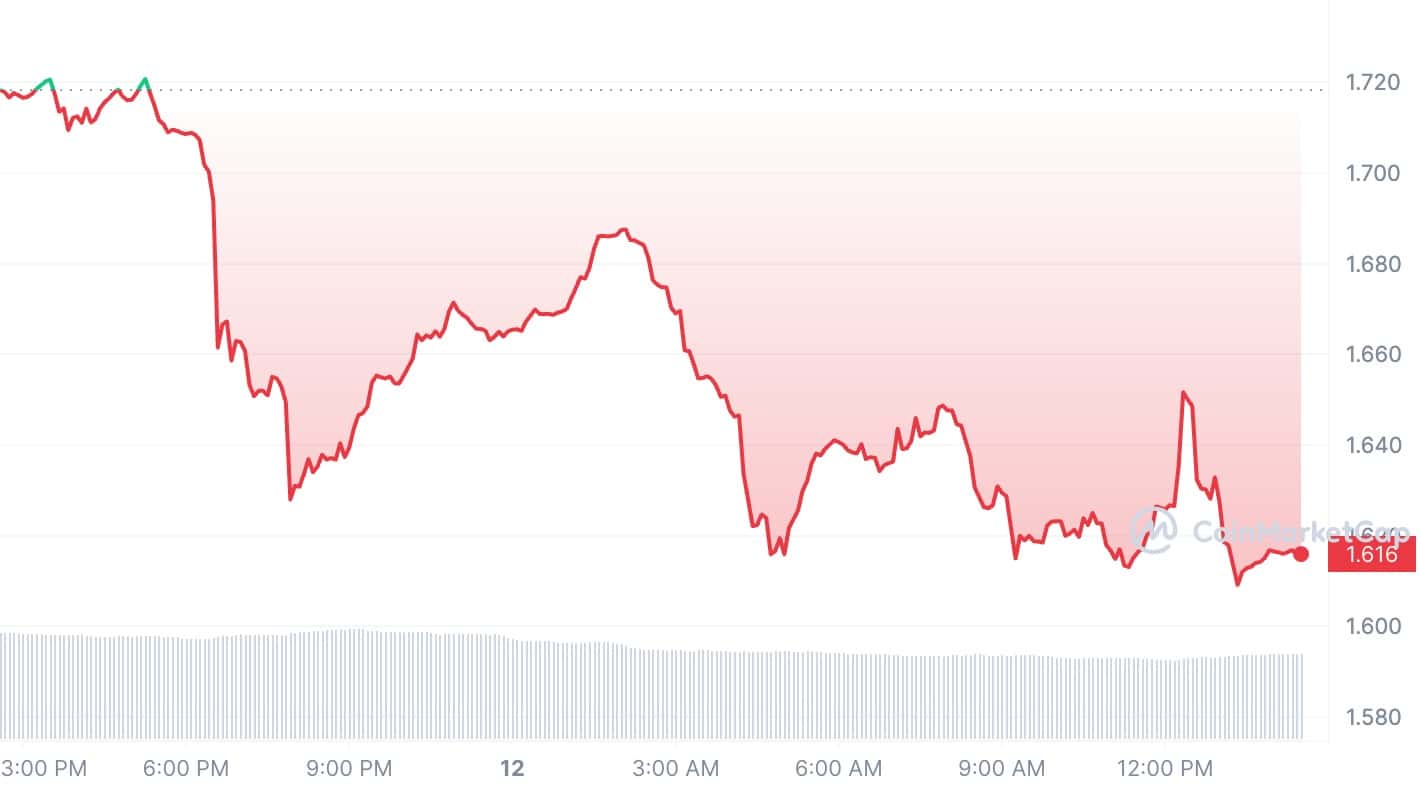 The token had reached its all-time high of $185.7 in October 2020.
Last year, BarnBridge launched its SMART Exposure application, which allows users to maintain a specific asset weighting in an ERC-20 token pair through automated rebalancing.
While BarnBridge is not the first DAO to come under SEC scrutiny, it is possibly the first to seek community input on responding to regulatory action.
Earlier this year, the SEC stated that American CryptoFed failed to disclose essential information about its business operations and financial status.
The agency also noted that the organization had made materially misleading statements, including inconsistencies regarding classifying its tokens as securities.
Follow Us on Google News